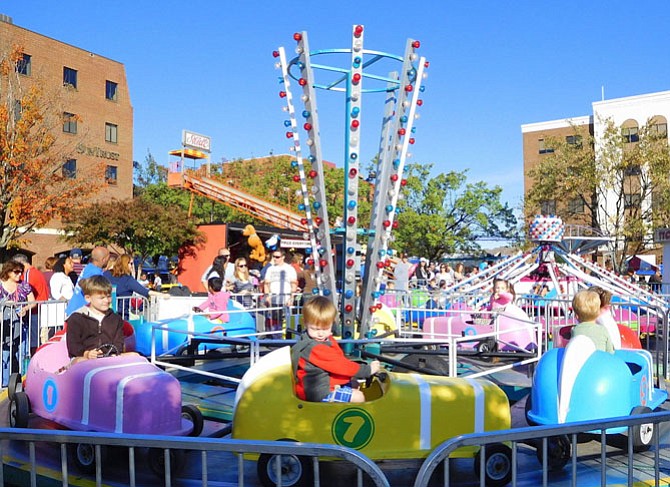 Handmade crafts, live music, children's entertainers, carnival rides, beer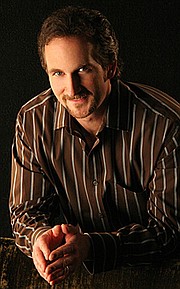 gardens, and food for every palate – it'll all be offered at the 41st annual Fairfax Fall Festival. It's slated for Saturday, Oct. 14, from 10 a.m.-8:30 p.m., in downtown Fairfax and admission is free.
Vendors will end at 5 p.m., but the carnival continues until 8 p.m. And an after-hours music concert in Old Town Square, at University Drive and North Street, will run from 5:30-8:30 p.m. With so many activities planned, the festival offers something for everyone.
"Our City's Fall Festival is a great celebration of the many civic organizations that make the City of Fairfax an outstanding community," said Mayor David Meyer. "The festival has many vendors who offer unique and creative products and services that attendees embrace. This event is one of our finest traditions and is always fun for people of all ages. We welcome everyone to be part of this great experience."
Crafts booths and displays will line both sides of University Drive, Main Street and Sager Avenue, where hundreds of juried fine artisans will sell their handmade works. Items will include jewelry, dolls and toys, quilts, woodcrafts,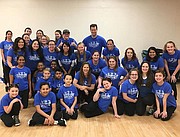 needlework, pottery, vases, wind chimes, paintings and photography.
Food offerings – from booths as well as specialty food trucks – will include burgers, fries, chicken, chili, barbecue, Thai food, kettle corn and ice cream. There'll be two food courts; one will be at University Drive and Sager Avenue, and the other will be at University Drive next to the SunTrust Bank parking lot at 4020 University Drive.
Three beer gardens are also on tap: At the Main Stage at University Drive and South Street, in Old Town Square, and at University Drive and Sager Avenue.
The festival fun also includes a community market, business expo and Touch-a-Truck. Presented by Fairfax City Parks & Recreation and Department of Public Works, Touch-a-Truck will be on University Drive near Armstrong Street and will enable children to see and explore City of Fairfax work vehicles and equipment. There'll also be a Harley Davidson show-and-tell, plus a baby rest stop at Sager Avenue.
Children's Stage

The Children's Stage will be in the SunTrust Bank parking lot at 4020 University Drive. The entertainment lineup is as follows: 10:30-11:45 a.m., Bach2Rock; noon-12:30 p.m., eMotion Dance and fitness; 1-1:45 p.m., Rocknoceros; 2-2:45 p.m., Mad Science; 3-3:45 p.m., Groovy Nate (a blend of music, puppet skits, interactive movement and comedy); and 4-4:30 p.m., Turley the Magician.
The carnival rides will be in that area, too, as well as face painting, balloon art and fake tattoos.
Main Stage
The Main Stage and beer garden, at South Street and University Drive, will feature live music from 11 a.m.-5 p.m. Performing will be: 11 a.m.-1:30 p.m., The Reflex, a 1980s tribute band; and 2:30-5 p.m., Three Sheets to the Wind, performing yacht rock and AM-radio gold classics from the 1970s and '80s.
Old Town Square
Performing in Old Town Square will be: 10 a.m.-11:30 a.m., Glen Shelton, singing today's most popular country-music songs; 12:30-3 p.m., Darcy Dawn & Co., a rock/pop band with performance styles similar to One Republic, Amy Winehouse and Arctic Monkeys; and 3:30-5 p.m., Matt Davis, hypnotist, with an interactive show suitable for all ages.
Also in this area will be a petting zoo, mechanical bull and baseball pitch game.
Late Night Concert
The fun continues in Old Town Square, from 5:30-8:30 p.m., when My Hero Zero takes the stage. Described as acoustic pop meeting indie punk, this band is billed as reminding audiences why they fell in love with live music in the first place.
Old Town Hall

Old Town Hall, at 3999 University Drive, will host Fall for the Book, presented by the Fairfax Commission on the Arts and featuring children's authors and activities. Families will enjoy storytellers, an interactive event and a special illustrators' workshop.
Upstairs, the Fairfax Art League will offer hands-on painting workshops for everyone And local business, Paint Your Own Pottery, will be on the Old Town Hall porch to present a free, interactive, pottery-and-plaques workshop.
Open Houses
There'll also be open houses at Fire Station 3, 4081 University Drive, 10-5 p.m., including Sparky's Harvest Bash, educating children on fire prevention and safety; City of Fairfax Museum and Visitor Center, 10209 Main St., 9 a.m.-5 p.m.; and Ratcliffe-Allison House, 10386 Main St., 10 a.m.-4 p.m., guided tours;
Historic Blenheim and Civil War Interpretive Center, 3610 Old Lee Hwy.; gallery and interpretive walking trail, self-guided tours, noon-4 p.m., and historic house (first floor) and guided, site tour at 1 p.m.
Fairfax Circuit Court Historic Courthouse and Records, at 4000 Chain Bridge Road, will also be open for tours from 10 a.m.-3 p.m. Documents on display will include pages from George and Martha Washington's original wills.
Parking

Parking will be available at The Judicial Center parking garage B on Page Avenue and the Old Town Village parking garage (Chain Bridge Road between Whitehead and North Street). Or attendees may take handicap-accessible shuttle buses from Fairfax High, 3501 Rebel Run, and GMU's Rappahannock Parking Deck, 4400 University Drive, from 9:30 a.m.-5:30 p.m. Handicapped parking is at City Hall, 10455 Armstrong St. (accessed via Chain Bridge Road) and Old Town Village parking garage on Chain Bridge Road.
Additional Information
First aid stations will be at the entrance to Old Town Hall and at Fire Station 3. Pets are kindly discouraged at the festival. The main sponsors are HB Home Services, Fair City Mall, Omega World Travel and the Fairfax Commission on the Arts. For more information, call 703-385-7858 or see www.FairfaxFallFestival.com.