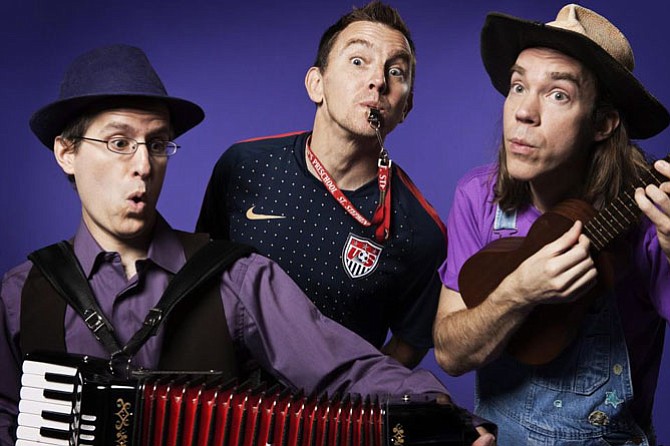 Fairfax — When it comes to festivals and celebrations, the City of Fairfax knows how to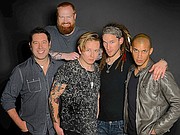 party. So this coming Saturday's 41st annual Fairfax Fall Festival should be an event to remember. It's set for Oct. 14, from 10 a.m.-8:30 p.m., and includes children's rides and activities, live entertainment, crafts, food and beer gardens.
Admission is free, and the festival promises something for everyone to enjoy. Vendors will end at 5 p.m., but the carnival continues until 8 p.m. And a concert featuring acoustic pop/indie punk band, My Hero Zero, will run from 5:30-8:30 p.m. in Old Town Square, at University Drive and North Street.
Crafts booths and displays will line both sides of University Drive, Main Street and Sager Avenue, and a wide variety of food will be offered at two food courts – one at University Drive and Sager Avenue, and the other at University Drive next to the SunTrust Bank parking lot at 4020 University Drive. Three beer gardens will be at the Main Stage at University Drive and South Street, in Old Town Square, and at University Drive and Sager Avenue.
THE FESTIVAL FUN also includes a community market, business expo and Touch-a-Truck. Presented by Fairfax City Parks & Recreation and Department of Public Works, Touch-a-Truck will be on University Drive near Armstrong Street and will enable children to see and explore City of Fairfax work vehicles and equipment. Also planned is a Harley Davidson show-and-tell, plus a baby rest stop at Sager Avenue.
The Children's Stage in the SunTrust Bank parking lot will feature performers Bach2Rock, eMotion Dance, Rocknoceros, Mad Science, Groovy Nate (puppet skits) and Turley the Magician. Carnival rides and face painting will be in that area, too.
The Main Stage at South Street and University Drive, will host The Reflex, a 1980s tribute band, and Three Sheets to the Wind, doing yacht rock and music from the 1970s and '80s.
Old Town Square performers will be country singer Glen Shelton, rock/pop band Darcy Dawn & Co., and hypnotist Matt Davis. Also here will be a petting zoo, mechanical bull and baseball pitch game.
Old Town Hall, at 3999 University Drive, will host Fall for the Book, highlighting children's authors and featuring storytellers, an interactive event and an illustrators' workshop. Upstairs, the Fairfax Art League will offer hands-on painting workshops; and on the porch, Paint Your Own Pottery will offer painting fun for children.
There's an open house at Fire Station 3, 4081 University Drive, 10-5 p.m., including Sparky's Harvest Bash, educating children on fire prevention and safety. Fire trucks will be on display, including the new foam engine. Also planned are live rescue demonstrations, a firefighter challenge course for children, free cider and popcorn, and a special appearance by Sparky the fire dog.
OPEN HOUSES will also be at the City of Fairfax Museum and Visitor Center, 10209 Main St., and the Ratcliffe-Allison-Pozer House, 10386 Main St. Historic Blenheim and Civil War Interpretive Center, 3610 Old Lee Hwy., will offer an interpretive walking trail, and tours of the historic home's first floor.
Fairfax Circuit Court Historic Courthouse and Records, at 4000 Chain Bridge Road, will also be open for tours from 10 a.m.-3 p.m. Visitors will see pages from George and Martha Washington's original wills.
Festival parking is at The Judicial Center parking garage B on Page Avenue and the Old Town Village parking garage (Chain Bridge Road between Whitehead and North Street). In addition, handicap-accessible shuttle buses will travel to the festival from Fairfax High, 3501 Rebel Run, and GMU's Rappahannock Parking Deck, 4400 University Drive, and back again, from 9:30 a.m.-5:30 p.m.
Handicapped parking is at City Hall, 10455 Armstrong St. (accessed via Chain Bridge Road) and Old Town Village parking garage on Chain Bridge Road. Pets are discouraged at the festival. For more information, call 703-385-7858 or see www.FairfaxFallFestival.com.