Where and When
Reston Community Players present "Aida," at Reston CenterStage, Reston Community Center, Hunters Woods, 2310 Colts Neck Road, Reston. Performances: Oct. 20, 21, 27, 28, Nov. 3, 4, 10, 11, 2017 at 8 p.m., Oct. 29 and Nov. 5 at 2 p.m. Tickets: $27 Adults (19-64), $23 Seniors (65 and older), and $23 Students (18 and younger). Call 703-476-4500 or visit http://www.reston...">www.restonplayers...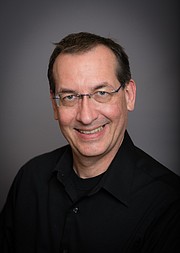 Audiences will be transported to ancient times in a musical propelled by "lots of driving rhythms and power ballads" from the award-winning Elton John, said Elisa Rosman, music director, Reston Community Players production of the Tony Award winning "Aida."
With lyrics by the Tony Award-winning Tim Rice, "'Aida' shows the struggles that love relationships bring, as well as the beauty and power of love," said Reston Community Players director Andrew JM Regiec.
The ageless fictional love story of "Aida," inspired by Verdi's opera, centers on the commander of the Egyptian army, Radames (Brett Hartwood). He has claimed the country of Nubia (Ethiopia). One particular woman, Aida (Tara Yates Reeve) unexpectedly captures his heart. But Radames has several personal and state complications. He is to marry another — the Pharaoh's daughter Amneris (Claire O'Brien Jeffrey). And the mysterious Aida is the Nubian king's daughter.
From these circumstances, the musical "Aida" takes flight. A diverse cast of 21 performs nearly two dozen musical numbers with titles such as "Every Story is a Love Story," "Fortune Favors the Brave," and "My Strongest Suit" that give life to the musical.
For the Reston Community Players production, "there is a 10 piece band with music that is guitar and keyboard driven. There are also beautiful reed, horn and cello moments, and even a rare bamboo flute," said Rosman. "You'll love it!"
For director Regiec, the issues raised by "Aida" deepen its contemporary message and connections for the audience. "Issues such as class discrimination, racism, misogyny, your role as a citizen — these are found in 'Aida,' as well as in our daily media feed for the past year or more. So I don't try to make it as much 'my own' as 'relatable to now.''
"In 'Aida,' I found the characters' struggle with their conflicting views and passions to be… cathartic in today's times," added Regiec. "The character of Aida brings hope to her people. Radames sacrifices his dignity and successful future to be with some that society would see as 'lesser' than him. And it really comes down to the last scene, at their judgement, where Amneris shows the condemned needed mercy."

Inviting audiences to the Reston Community Players upcoming production of "Aida," Regiec said, "the voices of the cast are magical. There is palpable great chemistry. You are in for a treat! Prepare to be dazzled and lifted off your feet."