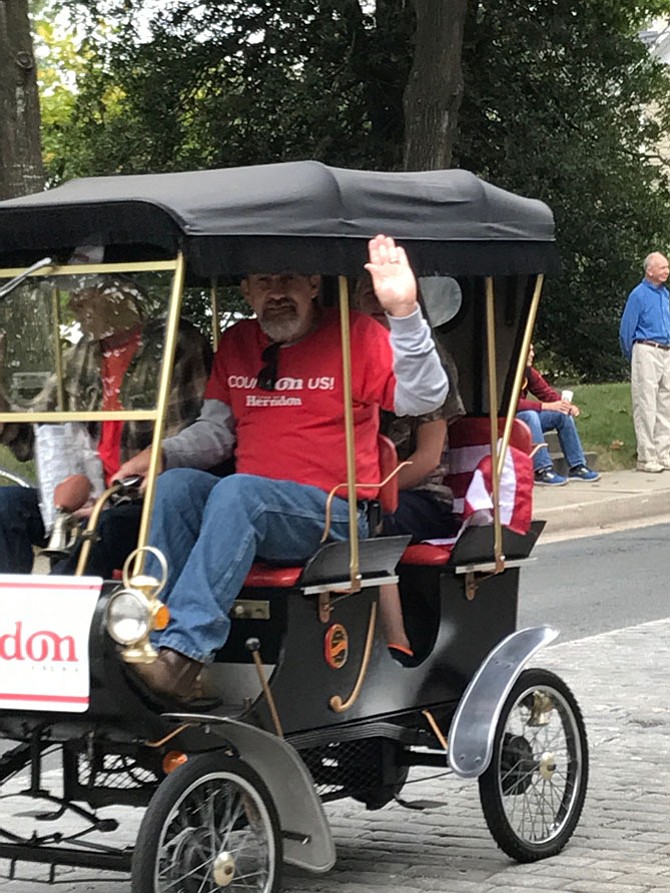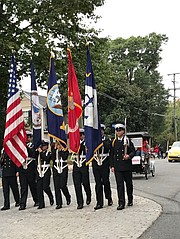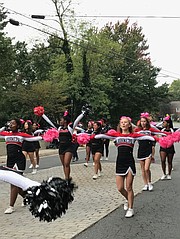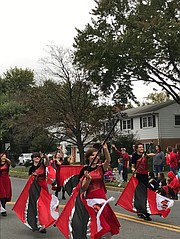 Hornet Pride rang loud and clear at the Herndon Homecoming Parade held Saturday, Oct. 14, 9:30 a.m.- 11 a.m. The theme for this year's event was "Across the World," focusing on countries that have been Olympic hosts. Although a light mist fell, it did not deter the huge crowd of town residents and friends who cheered on the estimated 1,500 parade participants as they marched, danced, and performed down the parade route.
Many homeowners who live on Elden Street hosted traditional Homecoming Parade Porch Parties, offering high front row seating, refreshments, and a festive atmosphere as they watched the parade together. Other parade goers brought lawn chairs and blankets and settled in curbside for an up-close viewing.
Together everyone cheered on the parade participants — from the color guard, marching band, and drill teams, to ROTC members, class princesses and students waving from their class floats. Community groups, younger local elementary, and middle school students joined in the revelry, as did politicians and local business owners.
All the participants, the characters, and faces of the Town of Herndon proudly waved as they marched and rode in the parade with smiles and enthusiasm adding to the sense of tradition and small-town charm.
Presiding over the parade were Herndon High School Principal Dr. Liz Noto, Mayor Lisa Merkel, Vice Mayor Jen Baker, and Councilmembers Grace Wolf Cunningham, Jeff Davidson, Signe Friedrichs, Bill McKenna, and Sheila Olem, and Herndon Police Captain Brad Anzengruber.