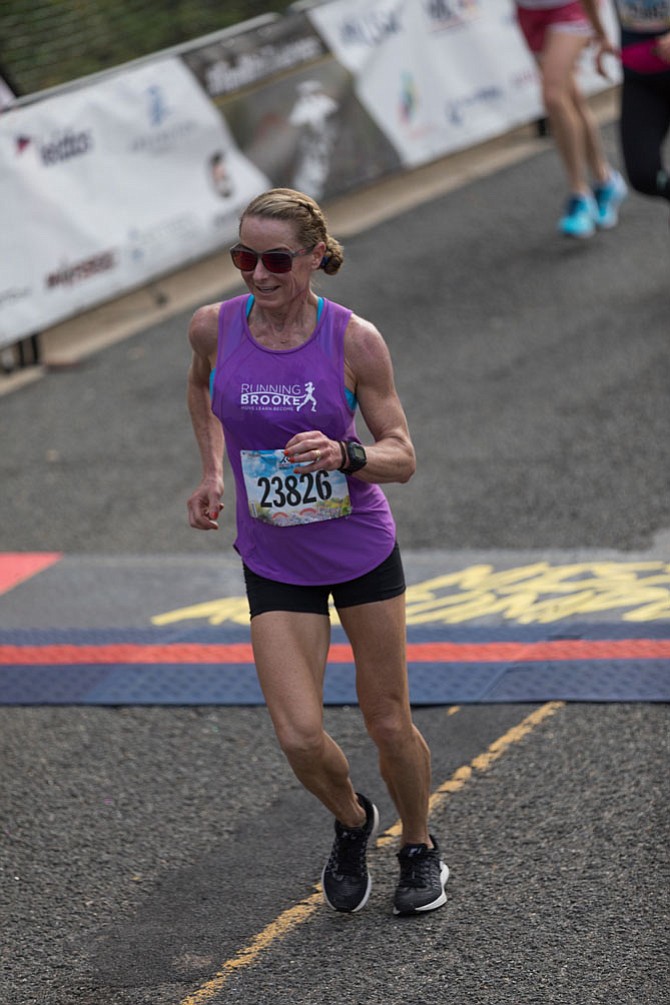 When I started running 20 years ago, I didn't expect that I would run a marathon and I never expected I would one day run more than 100 of them. For me, what started as a way to find some alone time, a mental health break if you will, when I was home with three small kids, became a new lifestyle greater than what I could have imagined for myself.
What started out as casually running a few miles a week turned into running a marathon in all 50 states, on all seven continents and raising more than $1 million to help get kids more active in my community. I'm excited to be joining over 30,000 other runners participating in the Marine Corps Marathon on Oct. 22. I'm especially excited to run with over a dozen first time marathoners who are raising money to help get Alexandria's kids active. Many of these runners will be out and about in Alexandria, enjoying our unique city, eating in our restaurants and supporting our small businesses. Be sure to congratulate them when you see them!
I've learned a lot by running so many miles over the years. I have found that there are five key elements to running well, which also translates to being active overall.
Good Nutrition: You can't safely push your body if it isn't fueled well. It's that simple. Eating whole foods, lean protein, fruits and vegetables and trying to keep your diet healthy and simple — like what our grandparents used to eat — has worked well for me.

Injury Prevention: When you love running and being active, it is easy to ignore aches and pains and run yourself into an injury. Listening to your body, cross training and strength training are essential to keeping yourself in well-rounded shape and less prone to injury.

Boredom Busters: Preparing for and running a marathon or other endurance event requires many, many hours of training. Sometimes those miles are run alone and it can get boring. Having go-to music or podcasts to listen to helps fight the boredom and keep your brain engaged with the activity. A few of my favorite podcasts are: Pod Save America, How They Built This and Nonprofits are Messy.

Mental Discipline: This is really all about not going out too fast. The start of a race can be exciting, especially when you're feeling strong and the weather is in your favor. Stopping yourself from going out too hard and fast in the beginning is essential to finishing the race strong. Have a good game plan and stick to it.

Greater Purpose: At first, running for the challenge and joy of it was enough for me. Over time, I yearned for something more meaningful. Once I found a greater purpose, running became something even more special. Getting kids in my community to be more active is a passion of mine. Exercise is like MiracleGro for the brain and I began a nonprofit to help underserved youth get more activity into their day so that they may do better in school. Whatever your passion is, if you can find a way to connect it to running through fundraising or volunteer work, it will make the miles even more meaningful.
Brooke Sydnor Curran is the founder and CEO of RunningBrooke. She has completed more than 110 marathons, two Ironmans, and competed in a 100-mile trail race. Her next marathon is the Marine Corps Marathon on Oct. 22. To learn more, visit RunningBrooke.org.