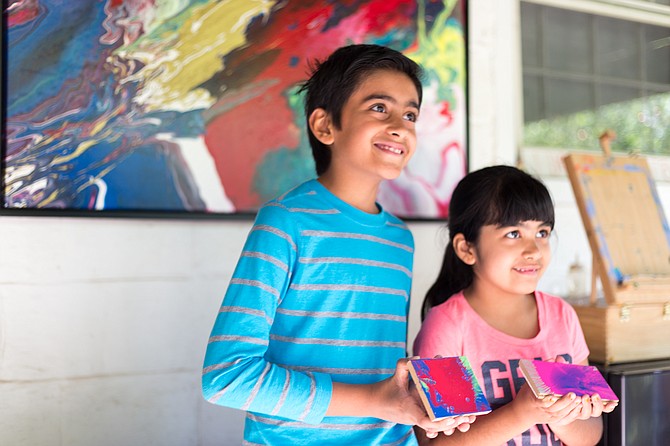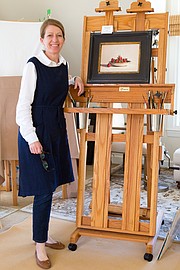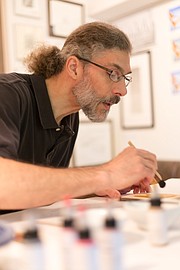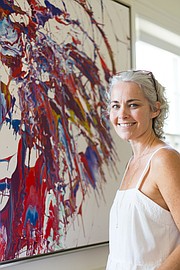 The 14th annual studio arts tour in Great Falls kicked off this weekend, giving art lovers the opportunity to visit the homes of 22 artists in the Great Falls community. The show lasted for three days – Friday, Saturday, and Sunday.
"It's about opening our studio, which is really private to anyone who wants to see," said Begoña Morton.
Her home in Great Falls was stop four. Browsers were invited to come into her house as part of the tour to see her painting studio and buy small prints and watercolors all the way up to full sized oil on canvas paintings.
"I consider myself an oil painter, I like to do other things, but that's what I do," she said.
Art of all different types were featured on the tour, from printmakers to painters, potters and photographers. Some artists are classically trained like Morton, who grew up going to art school in Spain, graduating through the levels until she reached the final stage which was oil painting.
Other artists like Linda Cameron are more self-taught. Cameron uses an entirely original form of painting called spin-art, where she hangs upside down from a yoga trapeze, and drizzles paints over a canvas which is already spinning on a pottery wheel.
"It's all about learning to be a kid again," she said.
One of Cameron's still paintings was made with real gold flakes. It was titled, "The Kiss Reimagined," and she was selling it on the tour for $32,000.
"This was a year of my life. As far as I know I'm the first person to put somebody of African descent in 'The Kiss'," she said. The painting also features her face and feet.
Cameron lives on the Great Falls farm with Laura Nichols, a potter. Nichols came up with the idea for the studio art tour 14 years ago, and it has since become much larger.
"I'm a potter when I'm not being a farmer," she said.
Her pottery, which she bakes in a kiln outside of her house is Ruku in style, and incorporates Eastern European themes from the Balkans to seal the clay. "It's supposed to be traditionally better for eating that way," she said.
Another artist featured on the tour was William Tuthill. He does lithography, a type of printing on a 100-year-old printing press that he keeps in his workspace.
"We are in our seventh or eighth year participating in the event. I recently re-joined the board of Great Falls Studios," he said.
William Tuthill's son, Toren, 14, also makes spray paint art of planets and galaxies. "It's pretty cool, you get to meet all of the artists," said Toren Tuthill.