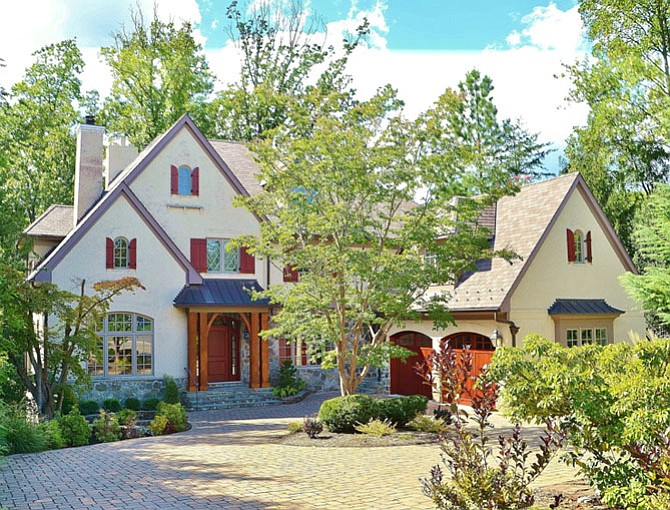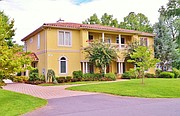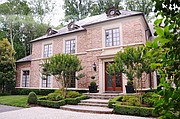 Preparations for this year's annual Holiday Homes Tour are nearly complete, with the tour set for Thursday, Dec. 7, from 10 a.m. to 3 p.m. A 51-year tradition of the McLean Woman's Club, the event will focus this year on four large, elegant homes in varied architectural styles on half- to one-acre lots in three neighborhoods.
Woman's Club members have been working on arrangements since February – selecting the tour homes, securing ads for the ticket book, preparing publicity, and planning seasonal decorations in consultation with the homeowners.
At the same time as the tour, the Woman's Club will host its free, annual MarketPlace at Trinity United Methodist Church, 1205 Dolley Madison Blvd., from 9:30 a.m. to 3:30 p.m. It will feature numerous vendors and silent-auction donors, jewelry and accessories, home-baked goods, holiday gifts and décor and Homes Tour tickets. Lunch will be available from 11 a.m. to 2 p.m. and drinks all day.
Tour tickets will cost $25 before Dec. 7 and $30 on tour day. They will be for sale at Mesmeralda's Gifts of McLean, Karin's Florist, in Vienna; and Great Dogs of Great Falls. Tickets will also be available at the tour houses and at the MarketPlace.
All proceeds will be donated to local charities, including Second Story (formerly Alternative House), Fisher House, the Wounded Warrior program, Capital Caring, Share Inc., the McLean Project for the Arts, and the McLean Volunteer Fire Department, as well as used for scholarships and education.
Tour Houses
House No.1 (2114 Virginia Ave., in Franklin Park) exemplifies the potential warmth and comfort of a conventional architectural style. Its 10,000 square feet boasts handsomely modern facilities, refined materials and décor, an open staircase with windows, high ceilings, six ensuite bedrooms, a theater, five working fireplaces, and a beautifully landscaped, 2,000-square-foot outdoor living space.

House No. 2 (1309 Calder Road) was custom built in a rustic Mediterranean style with a low-level tile roof and an arch motif with columns on the exterior. The two-story home has 10-foot ceilings, great rooms on the first and second floors, a music room, five large ensuite bedrooms, a music room, a large rec room downstairs, and a four-car garage. The main level has heated Brazilian cherry floors, which keep the lower level warm in the winter.

House No. 3 (8118 Spring Hill Farm Drive) displays unique architecture, with arches and rooflines unlike those of any other home in the subdivision and is positioned at the end of a 1/8-mile-long, tree-lined brick driveway. The floors of the home are white marble with black granite and dark-wood trim. The ceilings are all decorated or display unique designs, notably in the family room and living room. There are a large party room and theater room on the lower level. The house has a four-car garage with an inlaw suite above.

House No. 4 (1204 Daviswood Drive) is conventional but modern in design. On the first floor are a formal living room and dining room, as well as a great room and library, all tastefully decorated by the owner, who herself is an interior designer. The home has a two-story marble foyer with a spiral staircase and a crystal chandelier. Upstairs are four ensuite bedrooms. The lower level has a media room, a billiard room, and a gym; the backyard has been handsomely landscaped.
For more information on the tour and the MarketPlace, call 703-556-0197 or visit www.mcleanwomansclub.org.