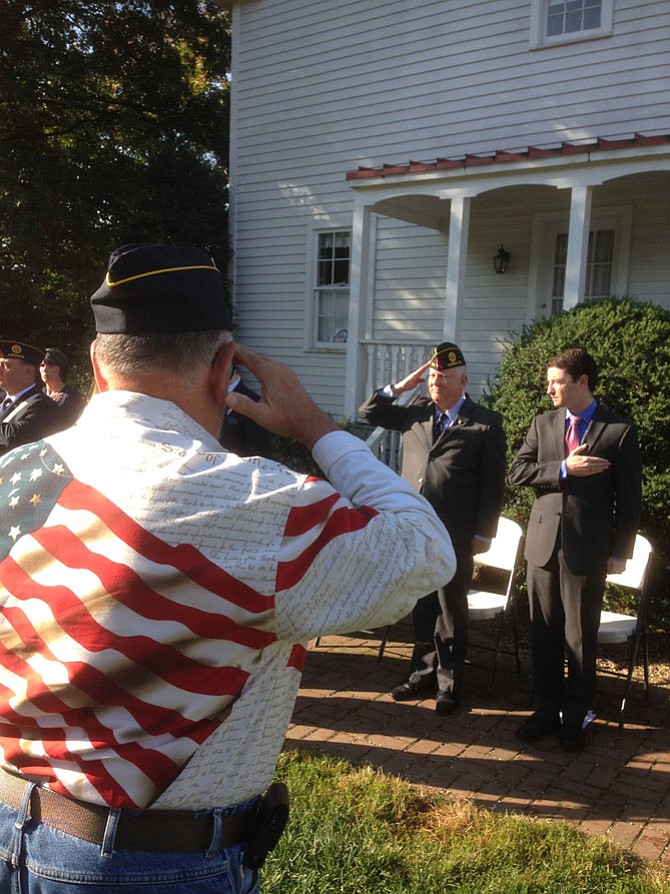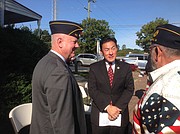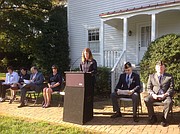 Vienna resident Jerry Driscoll was in the Marine Corps in Camp Pendleton, Calif. when the airplanes hit the World Trade Center buildings and the Pentagon on Sept. 11, 2001, and would soon be shipped off to Kuwait with his air unit to fight the war. He remembered that day, as he stood in the hangar amongst the Huey and Cobra gunship helicopters and watched the coverage on the base televisions.
"Everyone realized things were different from now on," he said.
Driscoll is now a Legionnaire at Vienna American Legion Post 180, and was the keynote speaker for the "A Day to Remember," commemorative event on the Freeman House Lawn in Vienna on Sept. 11, 2017.
"We need to carry on the memory of them," he said, before the audience of Vienna Mayor Laurie A. DiRocco, Del. Mark Keam (D-35), Jason Feimster, the commander of Vienna American Legion Post 180, and others who were there to commemorate the anniversary.
"It still affects the town, they still care," said Dan Dellinger.
Joyce Miller works in town hall in the accounting department and is part of the legion as well. It's the same office she was in on that day in 2001. "We all had a hard time that day," she said.
After the attacks, the town went and put up flags along Main Street, and when they were all up, there were still requests coming into Miller's office. "Everybody wanted a flag," she said.
As with other communities in Northern Virginia, the 9/11 terrorist attacks had an impact on Vienna residents, and they hold this commemorative event every year. DiRocco noted the importance of keeping this alive. "Everyone remembers that day, we have had one every year, it's important," DiRocco said.
The lawn at the Freeman House is the site of many town gatherings, and there is a flag, the red caboose, churches and Main Street surrounding the site, so it was fitting when they played "America the Beautiful," at the conclusion of the event.
"We're a lot about community, a trait that defines Vienna," DiRocco said.