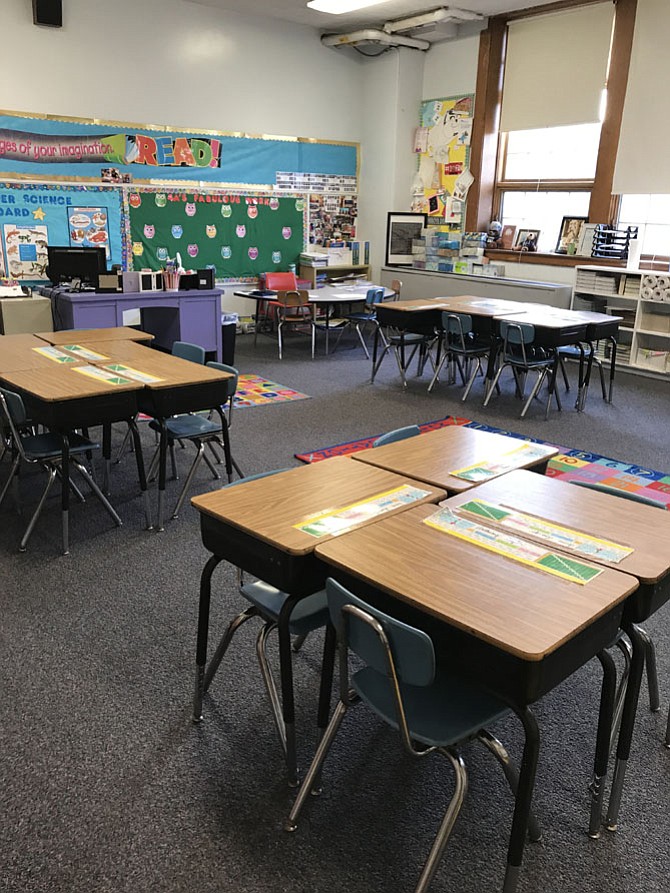 "An effective teacher motivates students to want to learn." — Jessica Lewis, Ed.D., Marymount University
As a new school year got underway this month, Sebla Tobin, a family therapist in Rockville, Md., noticed an uptick in the number of her patients who are parents, expressing concern about the teachers their children had been assigned.
"So many parents are leery of new teachers or teachers who are young," she said. "I encourage them to give the teacher a chance before passing judgment and marching into the principal's office to ask for a different teacher. Just because a teacher graduated from college last spring doesn't mean that they won't effective. And a teacher who's been in the classroom for 20 years may be jaded and grumpy."
Teacher effectiveness is a concern among parents as the school year gets underway, says Tobin, and she points to research which shows how teachers can affect student achievement. A 2011 study from Harvard and Columbia universities showed a link between effective teachers and students who were more likely to attend college, have lower teenage pregnancy rates and possess other positive outcomes. So what qualities constitute an effective teacher?
Effective teachers are knowledgeable of the subjects they are teaching, says Pamela Garner, Ph.D. professor of Childhood Studies at George Mason University. "Effective teachers are able to transfer that knowledge to students who have different comprehension levels," she said.
Creating a classroom environment that is safe for student learning is also important, adds Garner. "Overall, effective teachers work hard to create a positive classroom climate which is characterized by providing opportunities for student input in decision making and support for individual differences," she said.
Setting high expectations for all students, but realizing that students have a variety of abilities, is an important factor, believes Jessica Lewis, Ed.D., professor of education at Marymount University. "For some students getting a C is like a medal of honor and that's OK," said Lewis. "Students want to do well and to be pushed, but pushed with support. Knowing that a teacher understands the student and their abilities sends a positive message that the teacher is on their side when it comes to learning."
A teacher who is able to demonstrate genuine concern for students is necessary to create an effective learning environment, adds Lewis. "Parents often say 'I want a teacher who knows their content,' but I always go back to 'does the teacher care?' If a teacher doesn't care, then they're not going to be effective. An effective teacher motivates students to want to learn."
An ability to form a strong relationship with students is another characteristic that Lewis believes is important. "The more rapidly the teachers can get to know the individual students and things they enjoy like their hobbies, the sports they like, the sooner that teacher can see that students are real little people behind those names," she said. "As a teacher you have to put the heart first and policy second. What factors are going on at home that can throw the student for a loop. If you have a caring adult to say, 'Hey do you want to talk about it?' that can make a big difference."