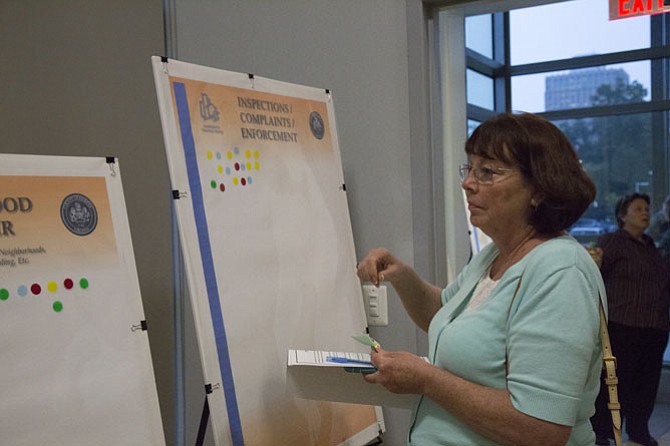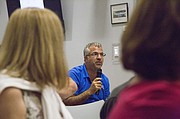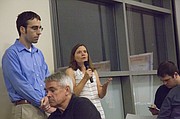 The Fairfax County Department of Planning and Zoning released information from its survey asking residents if they support allowing short-term rentals to operate in the county and the results are in: Yes, but regulate.
Airbnb and other companies, like Craigslist, HomeAway, FlipKey and more, are considered the hospitality industry's segment of the sharing economy, a model where individuals directly borrow or rent assets owned by someone else.
The Fairfax County Board of Supervisors and county employees are considering updating the Zoning Ordinance of Fairfax County to allow for the operation of these rentals.
A majority — 48.9 percent — of the county's survey respondents indicated they would support short-term rentals operating in the county if there were limitations and regulations, while a minority—28.3 percent—opposed short-term rentals in all circumstances. Respondents indicating their support for short-term rentals without limitations or regulations was the smallest percentage: 22.8 percent.
THE ZONING CHANGES are being developed after Gov. Terry McAullife signed the Senate Bill 1578, "Short-term rental property; registration of persons offering property for rental," into law on March 24, which authorized localities in the commonwealth to adopt an ordinance to require people to register annually in a short-term rental registry.
Though localities always had the authority to regulate the newest form of lodging, the standardization of definitions is encouraging to localities that have yet to act.
Taking effect on July 1, the bill defined short-term rental as the "provision of a room or space that is suitable or intended for occupancy for dwelling, sleeping or lodging purposes for a period of fewer than 30 consecutive days, in exchange for a charge for the occupancy."
The bill defines an operator of these rentals as "the proprietor of any dwelling, lodging or sleeping accommodations offered as a short-term rental, whether in the capacity of owner, lessee, sublessee, mortgagee in possession, licensee or any other possessory capacity."
People and entities already licensed or registered for rental or management of property by the Department of Health, the Real Estate Board, the Virginia Real Estate Time-Share Act, or a locality would not be required to register, according to the legislation.
The state bill also authorizes localities to impose penalties not to exceed $500 per violation to those who violate the registry ordinance.
The county Department of Planning and Zoning held an open house to present proposed changes to the county's zoning ordinance, including STRs, in Fairfax on July 26. The DPZ also hosted three community meetings this month in Reston on Sept. 5, Alexandria on Sept. 13 and McLean on Sept. 25 to discuss STRs and reveal data from a survey it conducted from June to August.
A majority of survey respondents indicated:
they were Fairfax County homeowners (93.03 percent; 7,136);
they lived in detached, single-family homes (69.32 percent; 5,172);
they have not ever rented a room or entire home through a short-term rental website (59.78 percent; 4,344);
they were not aware of short-term rentals operating in their neighborhoods (57.04 percent; 4,268);
they supported limiting the number of adult guests per bedroom in short-term rentals (75.63 percent; 5,643);
they supported preventing short-term rental operators from renting rooms to different people/groups during the same time period (58.49 percent; 4,373);
they supported placing a limit to the maximum number of nights per year a dwelling could be rented as a short-term rental if the homeowner/operator is not present while rental is being used (57.14 percent; 4,188); and
they supported allowing short-term rentals in detached, single-family homes (81.96 percent; 5,189); townhouses (74.43 percent; 4,712); condominiums (75.85 percent; 4,802); and apartments (62.96 percent; 3,986), but not in mobile or manufactured dwellings (55.03 percent; 3,484);
they did not support a requirement for short-term rental operators to be present while rental is being used (50.57 percent; 3,712); and
they did not support placing a limit to the maximum number of nights per year a dwelling could be rented as a short-term rental if the homeowner/operator is present while rental is being used (48.67 percent; 3,570).
THE SURVEY was designed to be anonymous, so the county could not limit individuals from taking the survey multiple times, however; individuals could not take the survey from the same device twice, according to Lily Yegazu, senior assistant to the zoning administrator for the DPZ.
"We didn't get a sense that there was any influence from industry that may have swayed the survey one way or the other," Yegazu said during the Hunter Mill District community meeting in Reston.
Many showed up to advocate for or against STRs during the meeting, but the decision ultimately lies with the board.
"We're trying to write something for the [Board of Supervisor's] consideration that would let them implement this registry and we would create some rules around short-term rentals," Donna Pesto, Fairfax County DPZ deputy zoning administrator, said during the meeting. "We don't have a draft proposal yet. I suspect we will when we present something to the board that will offer options, probably several options for them to consider."
Issues with Enforcement
Inspections, complaints and enforcement was identified as the No. 1 topic area of concern by residents who attended the meeting.
During the Q-and-A portion of the meeting, residents didn't hold back from voicing their concern for the county's ability to enforce an ordinance if it were to be adopted.
Comments included allegations about the Fairfax County Department of Code Compliance and its irregular treatment of STR cases and concern that the department does not have adequate resources to pay employees overtime to investigate cases over the weekend outside of regular business hours when many STRs are rented out.
Residents also complained that the county is not cracking down on operators who are blatantly advertising STRs on websites. For example, there are over 300 rentals advertised in the county on Airbnb right now.
STRs are illegal to operate in the county until an ordinance is approved. However, some towns within the county are allowing them.
"The town of Herndon acknowledges that the state has said that there will be this use," said Lisa Gilleran, director of community development for the town. "We'll have something drafted for a change to the zoning ordinance to basically how best to implement our own legislation to regulate the use and the accompanying tax implications."
Gilleran anticipates the Herndon Town Council will take legislation later in the fall. In the meantime, the town will be applying its other ordinances — like overcrowding, noise and parking — to ensure that there aren't adverse impacts in the community.
"If we did have some type of very impactful situation, we do have tools within our zoning ordinance that we could use to cite those operators," Gilleran said.
Still, as more people learn about STRs and the county's effort to regulate them, more are submitting complaints to the Fairfax County Department of Code Compliance.
There have been 37 complaints and three notices of violation so far this year — up from 18 complaints and two violations as of July, according to Brian Worthy, a spokesperson for the county.
"There was a period of time where we didn't go out to those because we didn't know if we would have any enforcement ability at all if the law was changed," Pesto said. "They do pursue those; they go out there, they try to catch people who are actually in the short-term rental so they can document the violations so that if we have to end up in court, we have enough evidentiary support to actually win that case."
What is problematic for the county is that blocked off dates for dwellings that are listed on websites like Airbnb do not necessarily mean they are being rented.
"It could be that they don't want someone there that week because their mother is coming into town," she said.
Excessive amounts of cars parked in the driveway of a residence or the street also does not necessarily mean the visitors are renters either.
"It's no easy task," Pesto said.
The property owners who have been issued notices of violation are: John and Mary Lou McEwan for their property at 9319 Ludgate Drive in Alexandria; Blake and Sara Ratcliff for their property at 3320 Grass Hill Terrace in Falls Church; and Paul Moreno for his property at 5916 Bush Hill Drive in Alexandria, according to Worthy.
McEwan said he is appealing the violation at a cost of $600 because he was told by various county employees that no citations would be given while the county considers changes to the zoning laws. His hearing is in November.
THE COUNTY scheduled another meeting to discuss proposed zoning rules for short-term rentals with the community. The meeting will be held this Thursday, Oct. 12, at 7 p.m. in Conference Rooms 9 and 10 the Fairfax County Government Center in Fairfax. The public will be able to provide feedback, ask questions and learn about the results from the community survey. Visit www.fairfaxcounty.gov/dpz/short-term-rentals.htm.