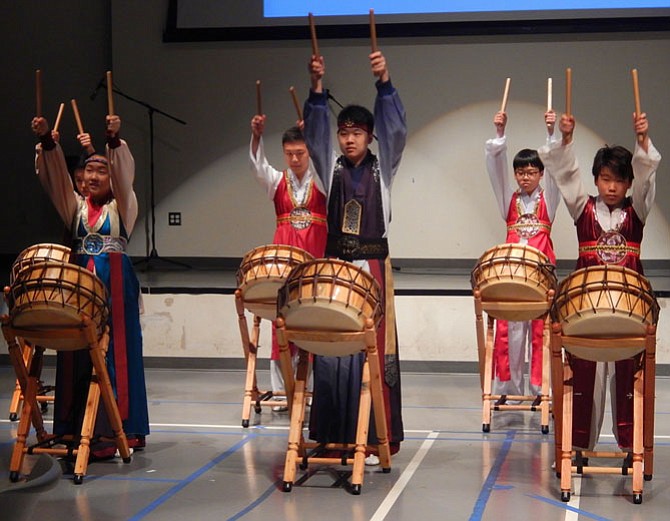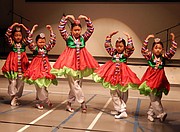 Those attending the 8th annual Centreville International Showcase will get to travel 'round the world via singing, dancing and cuisine. This entertaining event is slated for Saturday, April 21, from 5:30-9 p.m., at the Korean Central Presbyterian Church, 15451 Lee Highway (Route 29) in Centreville, near Bull Run Elementary.
The Centreville Immigration Forum (CIF) sponsors this festival and invites the community to share in the experience. It features food from local restaurants, performances by representatives of their various countries, a silent auction and a 50/50 raffle. This family-friendly, cultural celebration will also offer cuisine and entertainment from places such as Guatemala, India, Honduras, Peru, Ghana, Korea and Ireland.
The idea is to bring together the community for a lively and colorful evening of fellowship and fun. No admission is charged, but the showcase raises funds for CIF through a silent auction, 50/50 raffle, food sales and donations during the event.
The festivities kick off with a 5:30 p.m. opening ceremony, followed by a variety of international entertainment. Encore performances will be presented by the McNeill-James School of Irish Dance and Kofi Dennis and Friends African Drumming, as well as several other groups. They include the Huellas Hondureñas dance troupe, JUB Korean Cultural Center, the Washington Area Senior Harmonica Ensemble, Tinkuy Music of the Andes, and the Korean Central Senior Center Autoharp Players.
Dinner begins at 6 p.m. with international food dishes such as tamales, pupusas, kimbap and pollo a la brasa. Among the local restaurants returning are Chicken Latino, Two Amigos, Ciao Osteria, Guapo's, El Quetzal Grill and The Auld Shebeen. Participating, as well, will be My Thai Place and Cuna del Sol,
For more information, and to see the latest updates about the entertainment and food, see www.centrevilleimmigrationforum.org. Also go to the website to purchase dinner tickets, see the early-bird specials and reserve a table in advance to enjoy the performers up close.
Use PayPal or mail a check payable to Centreville Immigration Forum to: Centreville Labor Resource Center, 5956 Centreville Crest Lane, Centreville, VA 20121, and specify that it's for the showcase.