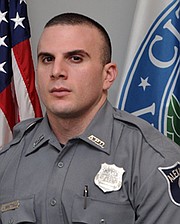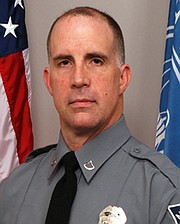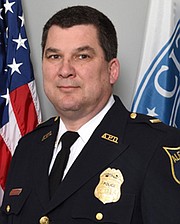 The call came in at 7:09 a.m. Within minutes, officers from the Alexandria Police Department were on the scene where a gunman had opened fire at Eugene Simpson Field as congressional Republicans were wrapping up their final practice for a charity baseball game. By the end of the day – June 14, 2017 – the eyes of the world would be on Alexandria and its first responders.
"Under the worst of circumstances, we saw the best of our community," said Joe Haggerty, CEO of the Alexandria Chamber of Commerce. "While this tragic event brought national attention, it is the collaborative effort of our public safety personnel that truly shines through that tragic day."
Led by Officers Nicole Battaglia, Alexander Jensen and Kevin Jobe, 20 first responders will be honored for their heroics that day as the Chamber of Commerce presents the annual 2018 Public Safety and Valor Awards April 19 at the Hilton Alexandria Old Town. In total, the chamber will be presenting 63 awards, the largest number in the history of the program.
"We had a large number of nominations this year," Haggerty said. "In reviewing the incident reports, we felt these first responders were deserving of the awards."
Presented by Inova Alexandria Hospital, the Alexandria Chamber of Commerce Valor Awards is now in its 32nd year. Those being honored have been nominated by their peers within the Alexandria Police and Fire Departments and the Alexandria Sheriff's Office.
"The honorees showed exceptional poise and courage in extraordinary circumstances," Haggerty said. "We look forward to applauding the selfless acts of these individuals."
This year's event is sold out, but a waiting list has been created. For more information, contact Lovie Patish at Lpatish@alexchamber.com.