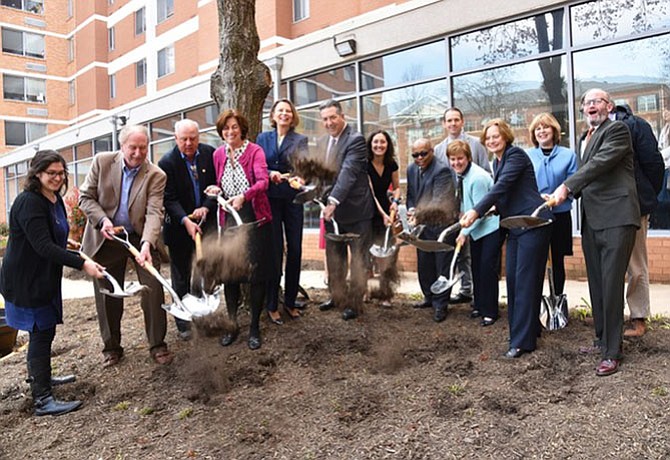 More than 100 supporters attended the groundbreaking of Culpepper Garden I Renovation on April 11. The renovation will include 204 apartments that were built in 1975 and the addition of six new ones.
The renovations on the overall grounds will include upgrade and replacement of the roof and repair of the facade, as well as replacement of major systems for heating, cooling, plumbing and sanitary and substantially upgrading the elevators.
Individual apartments will have replacement of windows, remodeling of new kitchens, bathrooms, and flooring. Residents will be temporarily relocated on site with phased construction to limit disruption to the residents. Ten percent of the apartments will become fully handicapped accessible.
The project will include 129 efficiency units, 74 one-bedroom units and 7 two-bedroom units. It is expected to be completed in early 2021.
Culpepper Garden is Arlington's largest affordable community for low-income elderly and the only one that offers both independent and assisted housing. It is located at 4435 N. Pershing Drive.