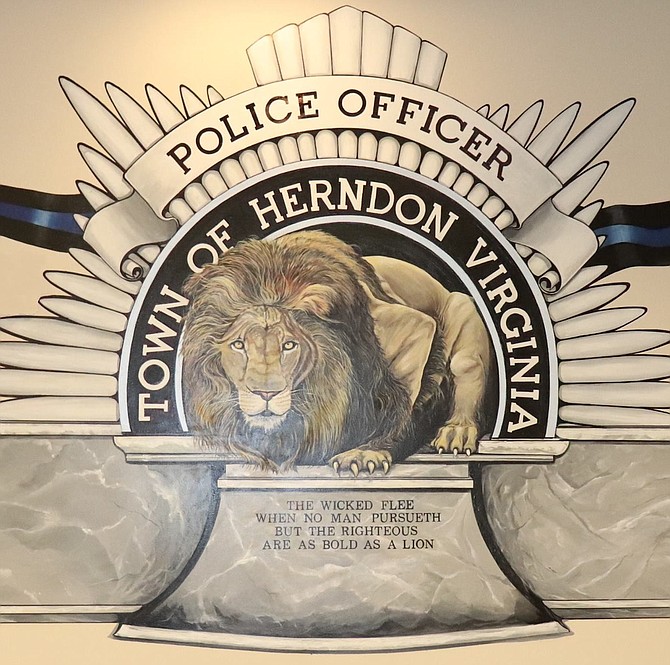 Herndon Police Department (HPD) is out to make a difference during National Child Abuse Prevention Month. Understanding the economic, societal and health consequences of child abuse, on Saturday, April 21, from 10:30 a.m.–1 p.m., at Haley M. Smith Park, 324 Van Buren Street, Herndon, HPD presents two fundraising opportunities to benefit SafeSpot, children's advocacy center that promotes the safety and well-being of child victims of abuse.

At "Field of Hope, Playing for a Cause" registered participants 7–12 years of age can team up with professional athletes, Redskins' player Ryan Kerrigan, and Kofi Apare and Russell Canouse of D.C. United, in games of tug of war, relays, kickball and more. Registration is $50; event proceeds benefit SafeSpot.
At the Field of Hope Raffle Drawing, six prizes are up for winning. Tickets are $5 each, or five tickets for $20, and can be purchased onsite Saturday or online at www.safespotfairfax.org. Winners need not be present at the drawing to win.
Raffle Prizes include:
$1,200 off custom LASIK by Eye Doctors of Washington
$1,000 gift card toward orthodontics by Dr. Garai, Orthodontic Specialist
Signed sports memorabilia from D.C. area sports heroes – John Wall autographed basketball, John Wall autographed picture, Cal Ripken Jr. autographed baseball and Ryan Kerrigan autographed picture
Pet Resort – Two options – 3-Night Stay and Spa Bath or 10-Day Doggie Day Camp & Spa Bath
Free birthday party for 15 ($395 value) ZavaZone, Sterling
$50 gift card from Territory Foods, a personal meal plan delivered to your home.
All proceeds from the Herndon Police Department's Field of Hope's two projects go to support SafeSpot Children's Advocacy Center of Fairfax County, whose stated mission is: "to provide a child-friendly, culturally sensitive environment that promotes the safety and well-being of child victims of abuse while facilitating a comprehensive, multi-disciplinary team approach to the intervention, investigation, prosecution and treatment of sexual abuse and severe physical abuse."
To help support the efforts of HPD, individuals can purchase Field of Hope raffle tickets or register children ages 7-12 for Field of Hope Playing for a Cause. Visit www.safespotfairfax.