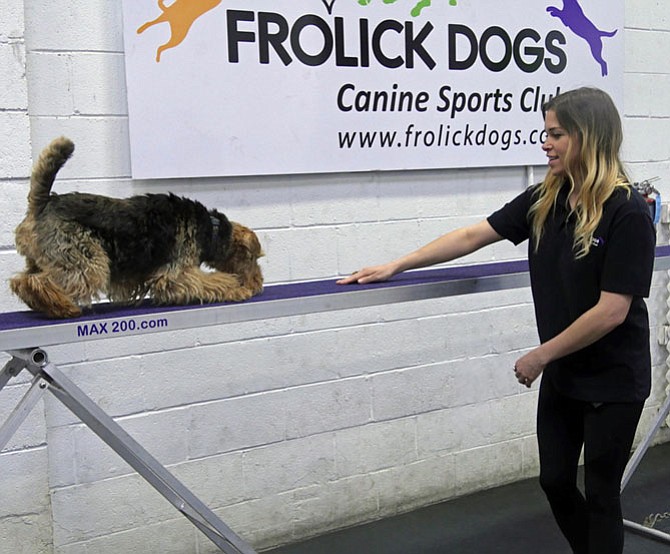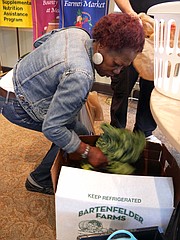 Dogs will be weaving, jumping and performing their best tricks at Paws for the People Dog Show on Saturday, May 19 to benefit Lazarus Food Pantry of Historic Christ Church Alexandria. The event will be held at Market Square in Old Town from 3-6 p.m.
Three rings will run concurrently where the Obedience competitors will compete in a beginner/novice AKC format. In the Agility ring, handlers will guide dogs through a timed series of obstacles including jumps, a tunnel and weave poles.
And if you look like your dog (or vice versa), there is a category for you in the Center Ring "Dog/Owner Look-Alike" along with Best Dog Couple, Most Unique Dog, Best Trick and Best Friend Forever. Winners of from each category will receive the Golden Bone Award and a chance to compete in Best of Show.
But everyone wins; at least if you're a dog, since all entrants receive a gift card and a treat bag.
Competition slots are limited, and online registration can be found at http://bit.ly/Paws4thePeople. The grand winner will receive a gift basket valued at over $200.
All proceeds will benefit Lazarus Food Pantry. Their "pop-up grocery" is open every Thursday morning at Christ Church for City of Alexandria residents. Melanie Gray, director of Outreach and Mission, says about 10 percent of their clients are homeless but the rest are precariously housed and live on the edge. For a number of years this was the only food pantry in the city offering fresh produce, meat and dairy. In October of 2016, the West End Food Pantry at Church of the Resurrection on Beauregard Street opened their doors, allowing expansion to a wider geographical area.
Lazarus receives donations of fresh produce from the Farmers' Market as well as breads from local bakeries, and food from local citizens. In addition, their volunteers drive to Lorton early every Thursday morning to pick up preordered supplies from the Capital Area Food Bank. Last year Lazarus provided food for over 5,000 people. Lazarus also offers cooking demos to show the clients how to use what was donated that week. In the summer, it may be Swiss chard-zucchini pasta, and in the winter, deer stew.
This event is sponsored by Frolick Dogs and Olde Towne School for Dogs. Frolick Dogs is a canine sports club that opened in 2014 as a different way to exercise dogs. It is structured with group play in the morning with exercise walks and then an individualized exercise routine complete with fitness coach. It includes treadmill, balls, hurdles and hoops to work on agility and balance. Olde Towne School for Dogs was established in 1975 by Carlos and Sandra Mejias in the heart of Old Town.