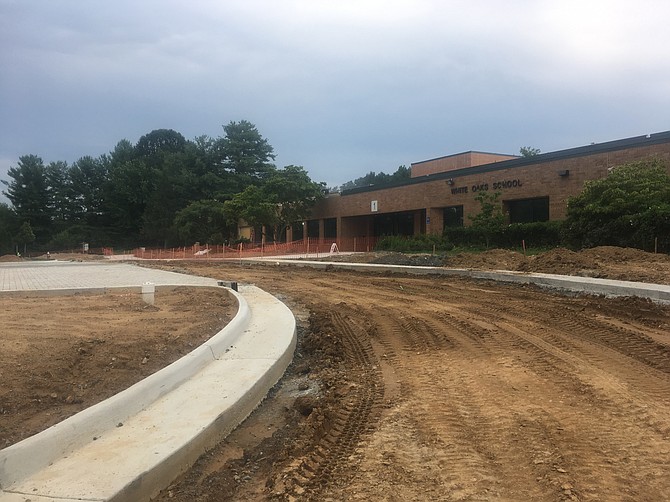 Burke — White Oaks Elementary School is in the midst of a three-year renovation to modernize the facilities for students, create more recreation areas and improve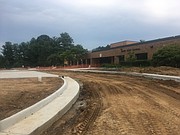 the access to the aging school building.
Straddling the Burke-Springfield boundary off Old Keene Mill Road, the renovation includes a 20,000 square-foot addition that contains several classrooms, a band room and two art classrooms. The renovation has also increased the capacity of the school's cafeteria, enlarged the kitchen and library, and added several flexible learning spaces. According to school public information official John Torre, the total price tag for the renovation is $17,263,000. Scheibel Construction Co. is doing the work and the funding for the project was included in the 2015 School Bond Referendum.

In addition to the interior upgrades, the outside of White Oaks is also receiving a face lift. The school site will have a larger parking lot, new basketball court and a redesigned bus loop that includes parking for staff and visitors. At the end of the project a new playing field and baseball field will be installed.
According to Torre, the heavier and noisier work is done before 8:30 a.m. to minimize any disruptions during class time. At times, they will switch to a temporary evening shift for heavy demolition work.
This project began during the summer of 2016 and is projected to be completed in February, 2019.
Several Fairfax County elementary schools are currently undergoing renovations including Cherry Run, Forestville, Newington Forest, Waynewood, Hollin Meadows and Mount Vernon Woods. White Oaks is in Region 4, and the high schools at the top of the pyramids in Region 4 are Centreville, Lake Braddock, Robinson, South County, and West Springfield.