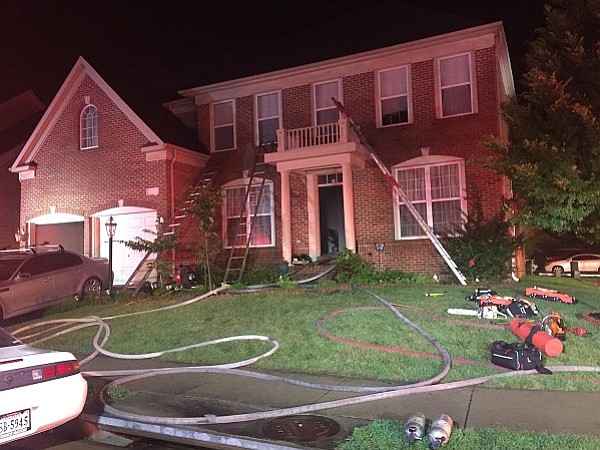 On Sunday, July 22, at 9:08 p.m., units were dispatched to a report of a house that had been struck by lightning in the 9500 block of 5th Place in the Lorton area of Fairfax County.
Upon arrival, units found a two-story, single family home with smoke from the roof area. Crews quickly located a fire inside the walls and floors of the home. The fire was quickly extinguished. There were no civilian or firefighter injuries.
Six occupants were present in the home at the time of the fire. The fire was discovered by the homeowner after he heard a loud lightning strike hit the house. Smoke alarms were present and sounded as the occupants evacuated the home.
Fire Investigators determined that the fire started in the immediate area around the gas meter. The fire was caused by a lightning strike.
No occupants were displaced as a result of the fire. Red Cross assistance was offered and declined. Damages due to the fire were approximately $12,500 - according to Fairfax County Fire & Rescue Department.