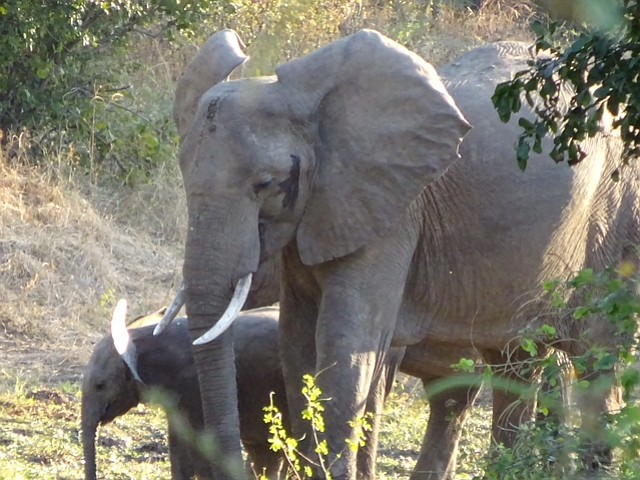 Mount Vernon — At the current poaching rate of elephants, the elephant as a species will become extinct in 2025, says Alexandria elephant supporter Drusti Naik, an
If you go...
World Elephant Day Event
Unwined
1600 Belle View Blvd., Alexandria
571-384-6880
Alexandria resident and Elephantopia board member. On Sunday, Aug. 12, Naik is holding her third elephant awareness event at Unwined, wine store in Belle View Shopping Center, to bring the plight of the elephant to the forefront in Mount Vernon even if she is thousands of miles away from elephants in the wild in Africa and India.
Naik does not like to think of what could happen in 2025. "We, as the human race cannot let that happen," she said. "It's our responsibility, events like World Elephant Day bring this and other important issues to light and to the public who may not know what is really happening in our world."
Naik was born in India, so the elephants have always been part of her life. She became involved with elephant conservation years ago, adopted an elephant orphan through The David Sheldrick Wildlife Trust in Kenya, signed petitions to ban trophy hunting and became an Elephantopia board member in 2015.
From her home in Mount Vernon, Naik participates in local animal conservation efforts, such as a dog rescue program called "Operation Paws for Homes."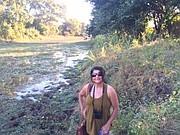 She does take time off from her career in the information technology field to travel the world to elephant hotspots like Zambia in 2016, and southern Tanzania in 2017. These trips created lasting memories. "Standing in front of elephants and their herd in the African bush is surreal and moving," she said.
Elizabeth Schrank from Elephantopia noted their past success by raising awareness of the elephant plight. "Other initiatives we've led include the Global March for Elephants and a participation in a successful petition and letter to the Chinese government to halt the sales of ivory in China," she said. "China is now closing its ivory trade."
Naik's event at Unwined is listed on the Elephantopia website, along with World Elephant Day events in Gilbert, Ariz. and Houston, Texas. At the event, there will be locally contributed food "with elephant cupcakes as dessert prepared by Hollin Hall Weddings and Events," it states.
Past World Elephant Day events at Unwined have been a success, says manager Renee Lorraine. Food and wine is put out for attendees, and that has filtered down into marketing as well as enhancing the elephant message. "We tend to sell South African wines when she's here," said Lorraine. Unwined is "quite active with all different groups here in Alexandria," said Lorraine.
At the Aug. 12 event, there will be wine-tasting, Indian cuisine such as appetizers and desserts from local businesses lending their support. "It will be an afternoon of food, fun and games testing your elephant knowledge," said Naik.