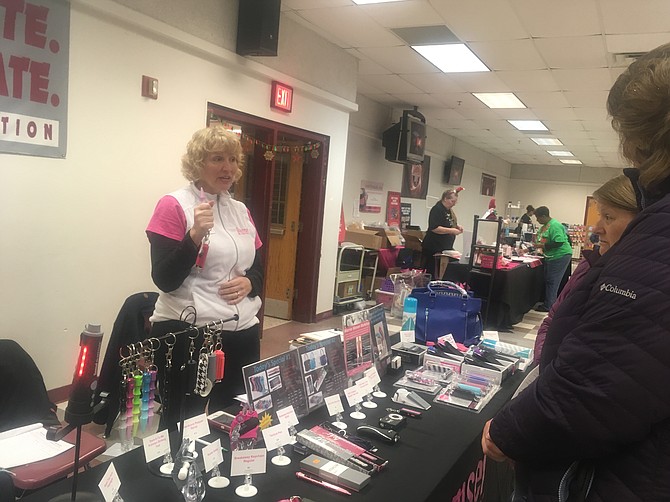 It was local business entrepreneur Karlene Sinclair-Robinson's first year chairing the Mount Vernon High School PTSA Holiday Market, but with her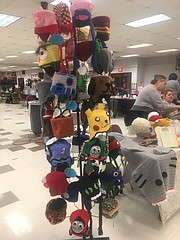 children helping, the day started out without a hitch.
Sinclair-Robinson is a local business consultant and author of a how-to business book, "Spank the Bank." Her daughter Alexya, a Mount Vernon High School sophomore, had a table nearby with handbags and pocketbooks she had purchased second hand, as the basis for her own business. "I'm a big fan of suede," she said, holding one of the bags for sale.
The cafeteria at Mount Vernon High School was the scene of this year's crafts fair which featured knitted goods, makeup, perfume, hats, clothing and more from local vendors. There was even a self-defense table manned by Shelly A. Good-Cook, who also teaches the "Warrior Woman Workshop."
"You don't want to be a target," she said, holding a kubaton which is a martial arts gadget. "I'm a safety trainer," she said.