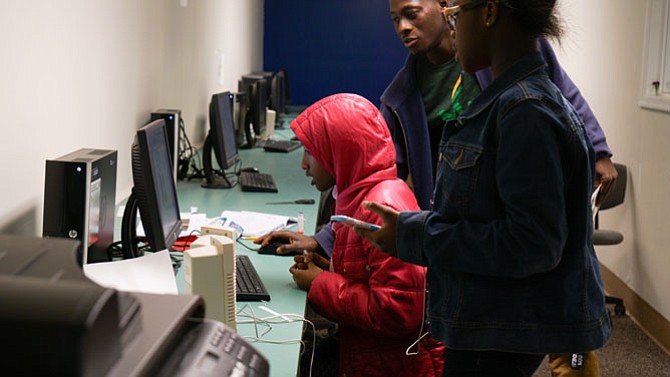 For youth living in poverty, the struggle to make ends meet takes considerable energy and effort. So when the time comes to think about higher education, the dream of going to college may seem insurmountable. After all, the process for preparing, getting into, and paying for a university is daunting … even more so for those with little to no family experience with college.
At FACETS, these are the youth we work with every day. Kids who have big dreams but no direct path to achieve them.
In four Fairfax County affordable housing communities, we work to provide the infrastructure so that families and individuals can break the cycle of poverty. The median annual income at three of these communities is $18,000 while families in our Wedgewood community have incomes below 60 percent of the area's median income. One important way we assist families to overcome the effects of poverty is by working with children in these communities to promote their academic and social well-being.
Year round, staff and volunteers offer an array of after school and evening educational and enrichment programs to help youth, including mentoring, tutoring and college prep. Participation provides many benefits, including ensuring a safe after-school and weekend environment, interaction with caring adults, vibrant programs, and access to resources and case management.
Helping remove barriers for these youth is critical to helping them succeed. According to an Urban Institute report, "adult achievement is related to childhood poverty … and children who are poor are less likely to achieve important adult milestones, such as graduating from high school and enrolling in and completing college, than children who are never poor."
That's why we start demystifying the process. For our high school and middle school youth, we start taking field trips to universities in Virginia. We want to inspire them and help them dream about what's possible. For many, this is their first time seeing a university so we arrange for tours and explain the application process, funding strategies, and timelines. The programs work. This past year all of the graduating seniors who participated in our youth program moved on to higher education opportunities.
February means that our next round of seniors are waiting to see if they receive grants, scholarships, loans and, of course, admission to college, including for Nafisa. She is one of our long-time participants who lives in Ragan Oaks. She was inspired to apply to college after attending a FACETS-supported youth conference. Our team worked with her on her college applications to Longwood University, George Mason University, and Radford University and wrote her a recommendation. She has been accepted to all three of her choices. The next step will be to help her navigate her financial package to see which school will be the best fit for her to attend this fall.
Acceptance is only the next step, but it can open the door to a bright future for a student and their future generations.
Visit FACETS, a Fairfax nonprofit helping prevent and end homelessness, at http://facetscares.org/.