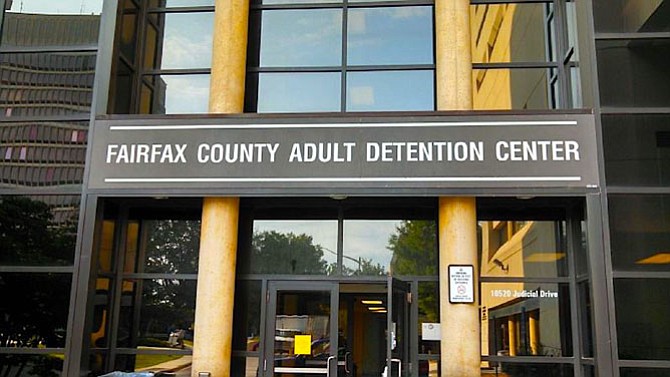 "Google the words 'jail' and 'overdose,' and you'll come up with a number of hits of people who are sneaking in drugs like fentanyl and heroin and other opioid type drugs and people are overdosing on it." — Del. Patrick Hope (D-44)
Police officers across Virginia will be able to strip search drivers at traffic stops under a bill proposed from Del. Patrick Hope (D-47). Hope says he introduced the bill as a reaction to the opioid crisis after being approached by sheriffs across the commonwealth who are concerned inmates might smuggle drugs into jails. Hope says sheriffs did not ask for strip searches at traffic stops, although he adds the two issues are linked in the code.
"The existing statute allows for strip searches for weapons at traffic stops and going into jail, and that's there for a reason — because you don't want to put someone in your squad car who might have a weapon," said Hope. "And so the question is whether opioids today are lethal enough where you need that same protection at a traffic stop where you are going to put somebody in your car."
Advocates for civil liberties are concerned that strip searches would be based on nothing more than an arresting officer's "reasonable cause to believe" that a suspect has drugs. They worry that suspicion may often be based on nothing more than a hunch. And although courts have upheld the ability of sheriff's deputies to conduct strip searches at jails, they say allowing strip searches at minor traffic infractions would violate the dignity of the accused — a burden that would disproportionately fall on minorities.
"This proposal will fall more heavily on people of color because of disparate policing," said Claire Gastanaga, executive director of the American Civil Liberties Union of Virginia. "Keep in mind that people who are black are eight times more likely to be arrested for possession of marijuana in Arlington than white people, even though usage rates for both populations are the same, about 13 percent."
RECENT YEARS have seen the opioid crisis spiral out of control in Virginia. The number of fentanyl-related overdose deaths increased by more than 30 percent last year, according to a recent report from the Virginia Department of Health. Fentanyl is an opioid pain medication that's 100 times more potent than heroin. It's often used to treat pain after major surgeries, and it's frequently traded on the black market. A dose the size of a grain of sand can be lethal, creating a potential problem at jails.
"Google the words 'jail' and 'overdose,' and you'll come up with a number of hits of people who are sneaking in drugs like fentanyl and heroin and other opioid type drugs and people are overdosing on it," said Hope. "It's a very serious concern of the jails and the sheriffs asked me to carry the bill."
A Google search of "jail overdose" comes up with 8.7 million hits with horror stories from across the country. Four inmates overdosed in two days last year in Ohio. Two inmates were found dead last year after overdosing in a D.C. jail. In Miami, prosecutors are considering murder charges after two inmates were found dead after opioid overdoses. None of the stories seem to be from Virginia, though, which worries critics of the bill.
"My concern is that I'm not sure how common that is — how frequently that happens — that drugs are being smuggled in," said Cindy Cunningham, founder of a progressive group known as VA Plan. "A lot of people are concerned about police in general and I think at this point this is sort of encouraging civil rights violations."
Requests for data on opioid smuggling into the Arlington jail and the Alexandria jail received no response at press time. And spokesman for the Fairfax County Sheriff said no data existed to prove opioid smuggling was a problem.
"There are no numbers that show that smuggled opioids are a problem at the Fairfax County Adult Detention Center," wrote Jamel Perkins, public information officer for the Fairfax County Sheriff's Office in a response to written questions.
Hope acknowledges that his bill may end up changing significantly as it makes its way through the legislative sausage-making factory in Richmond, a process that starts this week with a subcommittee hearing followed by a hearing in the full committee. And then, if he's lucky, a vote on the House floor. Considering the heart of his bill allows for strip searches at jails rather than traffic stops, he says, that part may end up being stripped out before it's considered by member of the House of Delegates.
"If law enforcement feels like that's not necessary, we'll take it out," said Hope.