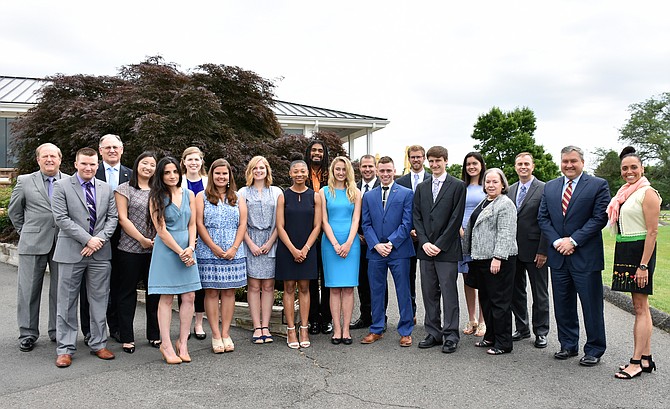 Northwest Federal Credit Union's charitable arm, the NWFCU Foundation, recently awarded $150,000 in scholarships to college-bound individuals, including a $20,000 Higher Education Community College Grant to Northern Virginia Community College as part of the Foundation's annual Scholarship Program.
"It is our privilege to have the opportunity to award 26 college-bound students with $5,000 NWFCU Foundation scholarships to pursue higher education," said President and CEO of Northwest Federal Credit Union and Chairman of NWFCU Foundation, Jeff Bentley. "We enjoyed meeting the recipients at our recent awards luncheon at Chantilly National Golf and Country Club, and we know this is a group of individuals who will be successful as they pursue their college diplomas."
The Foundation has awarded more than $1.2 million in scholarships to 284 recipients from 22 states since its inception. This represents 110 colleges in the United States where students have attended due in part to the generosity of NWFCU Foundation donors.
"We want to thank our scholarship committee and the countless number of individuals and businesses who donated their time and support to make this scholarship season the most successful in the NWFCU Foundation history," said Executive Director of the NWFCU Foundation, Alexzandra Shade.