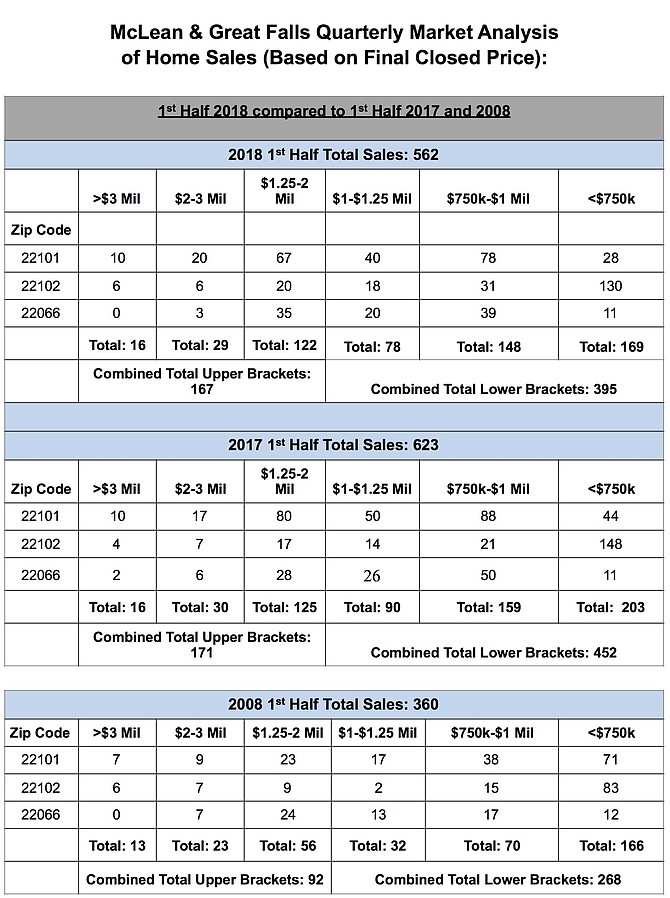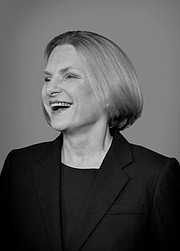 The first half of 2018 is on the books. The number of real estate transactions in McLean and Great Falls is softer than in the same period in 2017, with 562 transactions versus 623 the previous year. The good news is that in comparison to one decade ago in 2008, sales are up over 56 percent.

The upper bracket market which is $1.25 million plus has significantly improved over the past decade and remained constant year over year. The affordable price points of under $1.25 million has been impacted by supply relative to demand. As there are not as many choices available to buyers, their options are to either raise their price point, make concessions, or put their move on hold until more choices became available.

Further, the impact of the tax reform is now being fully realized. The ability for home purchaser to leverage the mortgage interest deduction and property taxes affects those market segments that are over $750,000. In McLean and Great Falls, that represents 70 percent of the market.

As we move into the second half quarter of 2018, there are strong indications that homes positioned correctly in price and condition will sell for solid prices. The forces of supply and demand can be as powerful as gravity. Thus, should demand continue to remain strong relative to supply, some market segments may experience price appreciation. In those scenarios, home sellers will enjoy the "best of times" market conditions.
The second half of 2018 is poised for strong market activity. In these situations, home buyers often can benefit from purchasing in an upmarket. It is in these scenarios where buyers can purchase with the confidence that they are buying well.

Karen Briscoe with HBC Group at Keller Williams is an active and experienced Realtor® in the Northern Virginia marketplace. Alongside her partner Lizzy Conroy and team, she works with sellers, buyers, investors and builders in all price ranges. www.HBCGroupKW.com, 703-734-0192, Homes@HBCGroupKW.com.