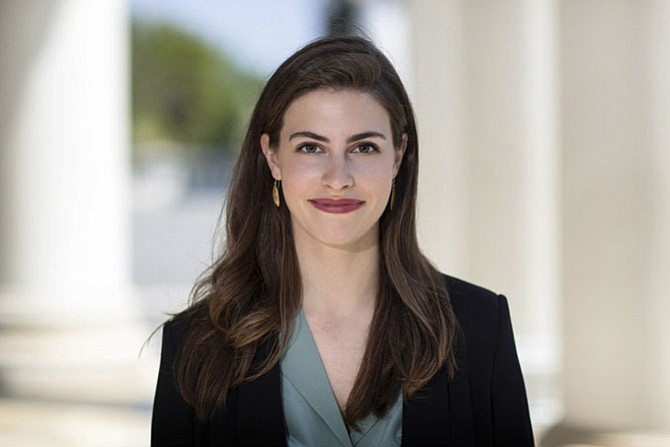 Sixteen University of Virginia alumni and graduate students will pursue their work on foreign shores with the help of the Fulbright U.S. Student Program this year – a record number for UVA, which recently was cited among the top producers of Fulbright Scholars in the nation.
The U.S. Department of State and the J. William Fulbright Foreign Scholarship Board offered the grants to the UVA alumni and students, who will be among the more than 1,900 U.S. citizens who will travel abroad for the 2018-19 academic year.
UVA's Fulbright Scholars will teach English in foreign countries such as Argentina, Georgia and Sri Lanka, or pursue research and graduate study in Cambodia and the United Kingdom.
The Fulbright program is the flagship international educational exchange program sponsored by the U.S. government and is designed to increase mutual understanding between the people of the United States and the people of other countries. Its primary source of funding is an annual appropriation made by Congress to the State Department's Bureau of Educational and Cultural Affairs; participating governments and host institutions, corporations and foundations in foreign countries and in the U.S. also provide direct and indirect support.
Since its inception in 1946 under legislation introduced by the late U.S. Sen. J. William Fulbright of Arkansas, the Fulbright program has given approximately 380,000 scholars the opportunity to contribute to finding solutions to shared international concerns.
Lilian Roth of Vienna, who graduated in May with degrees in global development studies and Spanish, will be an English teaching assistant in Spain.
"The Fulbright program provides the ideal bridge between my interests in language, global engagement and education," she said. "I'm looking forward to further developing my knowledge of Spanish language and culture through an immersive year living and working in a school in Madrid."
She said working in Spain will bring a more practical focus to the theories and ideas she had discussed in her global development and Spanish language courses.
"From theater performances to teaching to international business, my experiences over the past four years have truly been all across the board," she said. "The Fulbright application process gave me the opportunity to reflect on why I was drawn to these experiences in the first place, what I learned from them and how they connect to one another."
An Echols Scholar, Roth was a member of the University Guide Service, Volunteers with International Students and Staff, and TEDxUVA, and worked as a career peer educator at the UVA Career Center. She received a Double 'Hoo grant for a research project titled "From Bloomers to Pantsuits: Gender in American Politics from 1856 to 2016," and was involved with UVA Drama Department productions.
She was a teaching fellow with the education non-profit Breakthrough New York, studied in Madrid and worked for two summers as a trade policy analyst with the United Parcel Service at its international headquarters in Brussels, Belgium. She is a graduate of George C. Marshall High School.