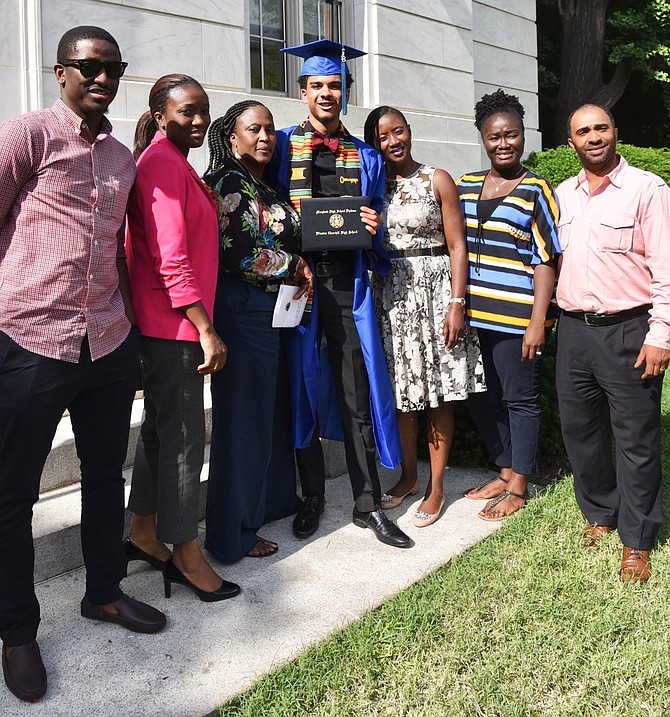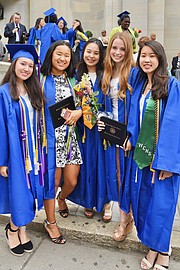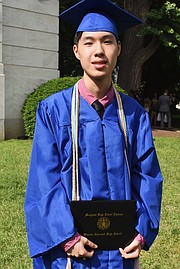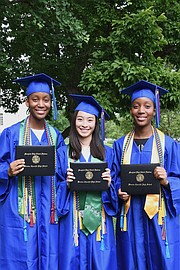 On Wednesday, June 6, 469 graduates from Winston Churchill High School participated in ceremonies at DAR Constitution Hall in Washington, D.C.
Guest speaker Dr. Jonathan Holloway, Provost, Northwestern University encouraged the students to embrace life's journey.
"[His] general message was that life is going to be full of the unexpected so don't try to plan everything … embrace the journey instead," graduates Olivia Wang and Daniel Pyo said in an email.
Dr. Joan Benz, retiring principal of Churchill, served 44 years as an Montgomery County Public Schools employee, almost 21 as principal at Churchill.
"She applauded the class … and said she couldn't have asked for a better class to finish her journey at Churchill with," Wang and Pyo wrote. "Dr. Benz also spoke to the tight-knit, resilient and caring relationship of our class through our loss of a classmate and our fight to promote mental health."
"The fantastic WCHS chamber orchestra performed 'Pomp and Circumstance' as well as 'Send in the Clowns,' Wang and Pyo wrote.