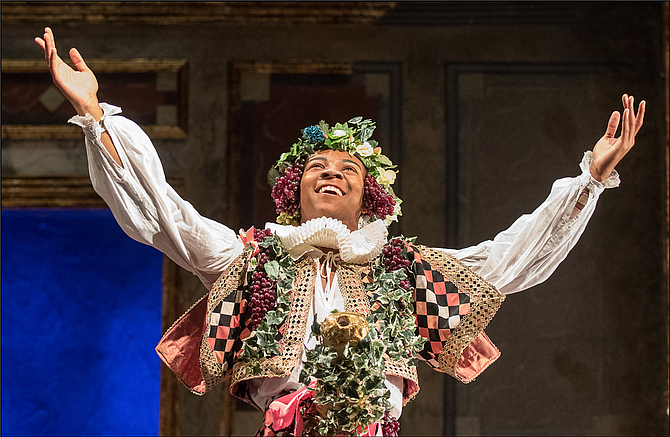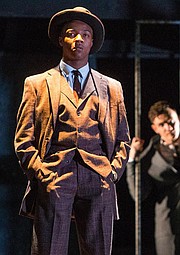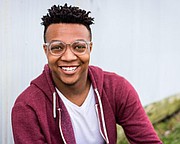 Actively pursuing a career in the theater, Westfield High graduate Chaz Alexander Coffin has compiled a steady and varied resumé showcasing his talents as an actor in musicals, comedy and drama.
In college at East Carolina University, one of his favorite roles was an African dwarf who became a jester in the comedy, "Las Meninas" ("The Little Maids"). "It was fun and fulfilling," he said. "And I learned a lot about myself and what I could do as an actor, because it was a straight play and not a musical. I also played Benny, one of the eight leads in 'Rent.' He's often seen as a villain, so I liked diving into a different dynamic and making him likable."
Coffin then began his professional career and was happy to put to good use the lessons he'd learned at Westfield. Since his theater directors there had taught him "professionalism, poise and how to talk to people," he was well-prepared to audition and already had jobs lined up upon graduating from ECU.
His advice to other, aspiring actors is to "keep moving. Even if you're not performing, keep hustling toward what you want to do. Get yourself seen, meet people, audition and keep trying."
Coffin's first professional lead was as Donkey in '"Shrek" in Bigfork, Mont. "It was a Broadway musical; and as long as I wanted to do theater, I wanted to play Donkey," he said. "So it meant a lot to me to leave college and do my dream role. This was one of four shows we did in summer 2016."
"In college, I was trained mostly in drama, and Donkey is the most fun, iconic character in that show," continued Coffin. "It was the most challenging responsibility, and I got to sing by myself, too. But the best part was meeting kids and families from the audience and getting their excited responses after the show."
He was next in the ensemble of "The Wiz" in Sarasota, Fla., and acted in "The Addams Family" and "Sister Act" in Clarksville, Ind. "At this point, I was getting a lot of comedy roles — which were still new to me," he said. "But I was getting accustomed to them and enjoying them."
Then last summer, Coffin moved to New York to learn what it was like being an actor there. But after four months, he booked "Dream Girls" in Columbus, Ohio. "It was another dream role of mine, C.C., Effie's brother who writes the songs," said Coffin. "Everybody loved him and he was relatable, and wasn't flashy or a villain or drug-abusing singer, like the other guys in the show."
It also meant a great deal to him because it was his first role since college that wasn't comedic, but more like a real person. And it enabled him to get into the membership candidacy program for Equity, the professional union for stage actors.
This spring, he was in the musical, "Hair," in Peoria, Ariz. "I love ensembleship; and being with actors you form a bond with and like, you find your tribe — and we still keep in touch," said Coffin. "The show's message was 'Make love, not war.' And when the Parkland shooting happened in February, we dedicated a special cabaret in the school's honor."