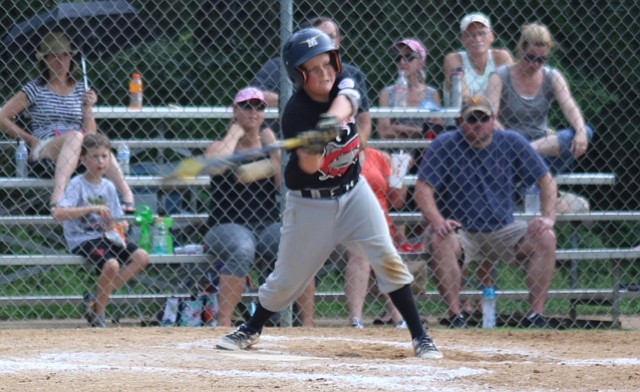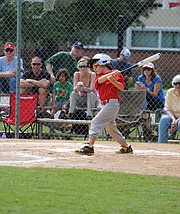 Over the last two weeks, Fort Hunt Little League held its All League games for all divisions.
"Players on our All League teams are selected for displaying outstanding skill, sportsmanship and coachability — the highest ideals of Fort Hunt Little League," said Barry Meuse, president.

Players are selected by peer voting and input from coaches and managers.
This year's All League players, by division, include:
AA:
Hank Kleeman
Cavan Duffy
Gabe Coats
Colin Bowdring
Ellis Gianchetta
Crawford Baker
Brad Lee Khaner
Braeden McGrann
Noah Wagner
Jack Jones
John David Loving
Lucas Kratovil
Matthew Bresset
Riley Travis
Connor Hardy
William Allen
Dylan Lansburgh
Matthew Beddis
Jameson Stuart
Andrew Stolarz
Taran Hogan
Hudson Lewis
Fionn Miller
Wyatt Johnson
Thomas Phillips
Ben Pearce
Ethan Dwyer
Noah Brink
Reese Meyers
Charlie May
AAA:
Charles Adkins
Teddy Azer
Brennan Casey
Liam Fore
Walker Hardin
AJ Hartwell
William Healy
Quinn Kasprzyk
Logan Miller
Evan Schultz
Adam Stanger
Colin Vieira
Bennett Winkelfoos
Gary Barton III
Elijah Briede
Keller Estenson
Wesley Ferguson
Like Haskin
Robert Kane
Callahan Kenney
Quentin Lisecki
Luc Mellette
Teddy Murray
Dylan Oldham
William Shaw
Brooks Weinstein
Bryce Yoder
Minors:
Abby Beddis
Jeb Blanton
Aiden Bratten
Bejamin Briede
Jackson Bringger
Tristan Bush
Trevion Campbell
John Clippinger
Noah Clippinger
Fletcher Condon
Alexander Diffenbach
Brandon Dwyer
Michael Erlandson
Thomas Foley
Brendan Forti
William Hampton
Witt Hardin
Kyle Kasprzyk
Luca Leonardo
Walker McElwain
Griffin Melley
Grayson Melzer
Max Melzer
Keller Merchant
Kaz Penkiunas
Bryce Petronello
Tyler Pope
Joseph Qutub
Jack Rudolph
Logan Schumann
Silas Scheel
Paul Scolese
Addison Thornburg
Zak Turenne
Ryan Werthmann
Majors:
Jackson Arthaud
Jack Bacon
Barrett Baker
Jackson Baker
Gavin Brown
Liam Cardman
Luke Cardman
Max Ciovacco
John Colligan

Liam Conmy
Austin Dean
Patrick DeYoe
Alec Dillaplain
Connor Fink
Xavier Field
Jeremy Focht
Matthew Foley
Henry Foresman
Benedict Frazier
Michael Green
Alexander Harris
Colin Kasprzyk
Killian Kenney
Marion Kohler
Logan Lansburgh
Matthew Leonardo
Luke McGuire
Kenneth Michaels
Samuel Mulvaney
Brendan O'Connor
Trevor Phillips
Aiden Potholm
Conner Preston
Brendan Rosello
Shayne Seffernick
Matthew Shaw
Hudson Spencer
Ryan Stradtman
Gabriel Taylor
Jackson Trumbo
Tripp Turenne
Jonathan Wagner
Edward Wallingford
Connor Winkelfoos