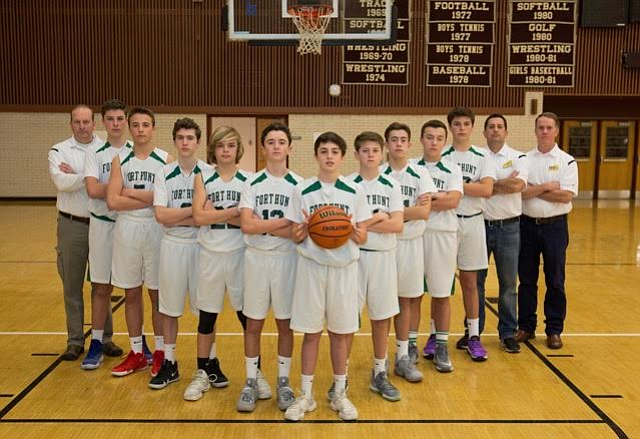 The Fort Hunt 8th grade boys County basketball team won the Fairfax County Youth Basketball D2 Championship on Saturday, March 10, beating Manassas Park 58-43 at the James Lee Recreation Center. The team finished the season with a 14-2 overall record.
Alex Catanzaro, Tyler Lawrence and Cole Cosby were named to the D2 All League Team, and Aiden McClanahan was the Championship game MVP.
"Both on and off the court this was an exceptional group of boys, who were successful due to their character, determination and teamwork. It was a very exciting season for the players and families, and we were proud to represent the Fort Hunt community on the county level," Head Coach Pat McClanahan said.