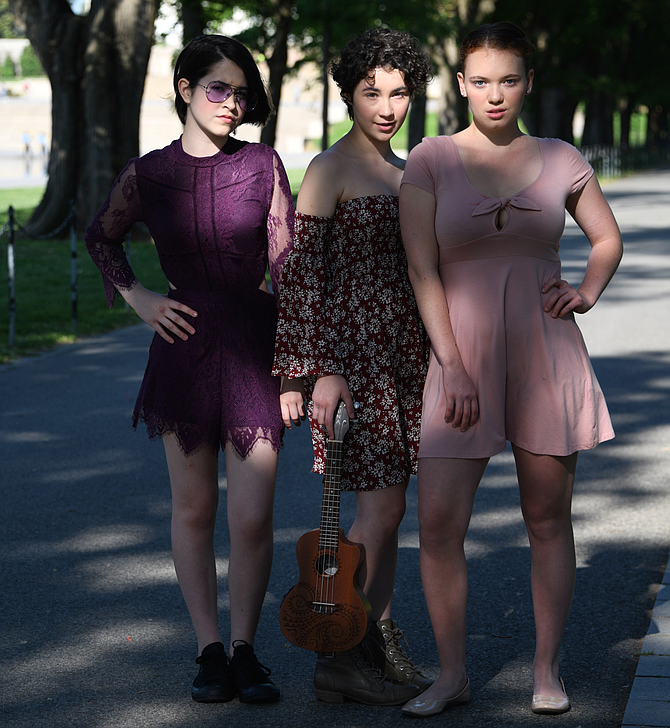 Mhairi Cameron and Morgan Smith are Great Falls natives, best friends, and the youngest writing duo to explode onto the New York theatre scene. Their first musical, "Oceanborn," is set to premiere at the prestigious Feinstein's 54 Below in New York on July 6 at 9:30 p.m.

With a score that has been lauded as "revelatory," their "acerbic wit" has garnered them a five thousand plus strong fanbase in a matter of months. Their musical is on submission to numerous off-Broadway theatres and New York theatre workshops, and they are honored to be premiering with a host of producers and industry professionals in the audience.
"Oceanborn: A New Musical" was incubated on a quiet farm with the sound design help of guinea hens and two boisterous roosters. Through power outages and perfect spring mornings, these two protégés brought a musical from concept to completion in a matter of weeks. Morgan Smith and Mhairi Cameron, though only nineteen and seventeen respectively, have already begun mentorships with Broadway bigshots and tested out their skills at conferences at Juilliard. The beauty of Great Falls has been one of their unfailing inspirations.
"Oceanborn" follows two young women as they face the pressures and expectations of future leadership in a climate of violence and uncertainty. Eira, a Viking warrior and next chief of her tribe, struggles to overcome the prejudice against female leaders in her culture. Finn, the daughter of a Celtic fisherman, wishes desperately to escape the pressures of leadership to wander the world. When a failed raid leaves Eira abandoned, assumed dead, on her shore, Finn is face-to-face with the insidious narrative that killed her parents. As an unlikely friendship blossoms, wicked ministrations by the trickster god Gideon bring about a series of unexpected events.
Their musical can be found online at OceanbornMusical.com or OceanbornMusical on Instagram.
Cameron began composing on her walks to the Great Falls Elementary bus stop and wrote her first concept album at sixteen. She is an awarded performer, actress, novelist, and nationally awarded poet. She will attend Oxford University next year for a degree in Jurisprudence, the first female Langley graduate in recorded history to do so and the youngest American women in recorded history to be admitted to the prestigious Balliol College, Oxford.

Smith is a Bryn Mawr College medieval specialist, whose first novel is currently out on submission to major publishers. Her short fiction has been published in the U.S. and internationally, winning awards in national contests like the Faulkner Literary Competition. Her work has been recognized at the Yale and Kenyon Writers Conferences.
Cameron's sister Hannah, a nationally recognized actress in film and Cappie award winner, will also be performing.
Tickets are still available on the 54 Below website for this author-performed showcase.