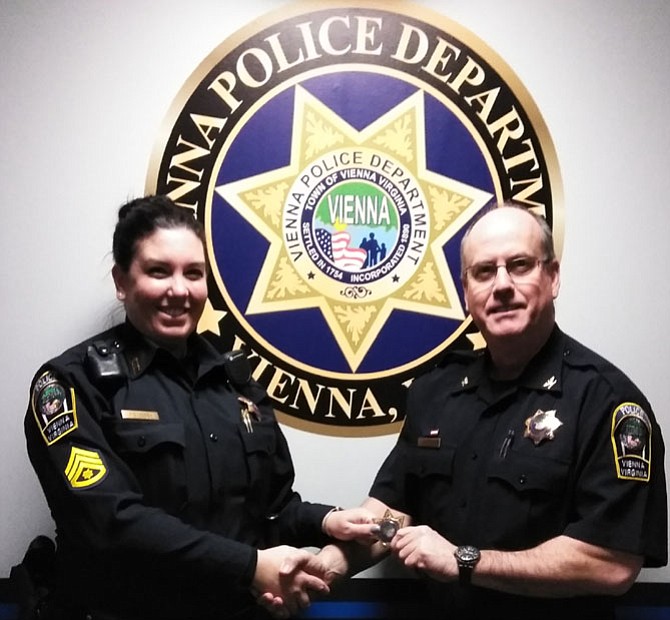 On March 12, Detective Kristin Ruddy was promoted to the rank of Sergeant. Sgt. Ruddy is an 11-year veteran with the Town of Vienna Police Department and she has served the department in several different capacities.
After graduating from the Fairfax County Criminal Justice Academy in February of 2007, Sgt. Ruddy was assigned to the Patrol Division where she served for approximately six years. In 2013, Sgt. Ruddy was transferred to a temporary assignment in the Criminal Investigations Section (CIS) where she worked as a detective. A short time later, Sgt. Ruddy was selected for an assignment with the Fairfax County Organized Crime Division where she spent the past four years working undercover.
Sgt. Ruddy joined the ranks of law enforcement following in the footsteps of her father who has been a Connecticut State Trooper for over 30 years. Sgt. Ruddy is a certified breath tech operator, bike team member, field training instructor and she also serves as the lead instructor for the department's Rape Aggression Defense (RAD) program. Upon completion of her training, Sgt. Ruddy will be assigned to supervise a patrol squad.