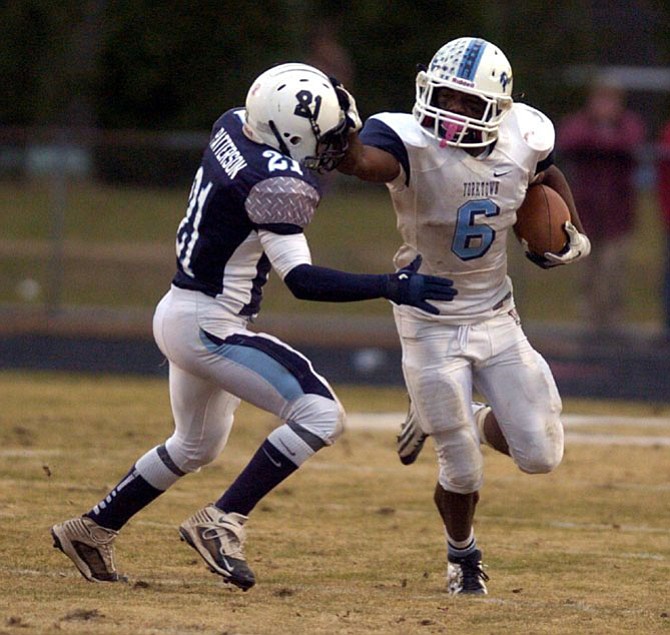 MJ Stewart was an unstoppable force on high school football fields around Northern Virginia and a record-breaking performer at the Division I college level. Now, the 2014 Yorktown High School graduate will have the opportunity to prove himself on football's grandest stage.
The Tampa Bay Buccaneers on April 27 selected Stewart with the 53rd overall pick in the second round of the 2018 NFL Draft. The 5-foot-11, 200-pound Stewart was one of two cornerbacks drafted by the Buccaneers in the second round. Tampa Bay used five of its eight draft choices on defense after surrendering 382 points in 2017 and finishing last in the NFC South with a 5-11 record.
Stewart played for Bishop O'Connell High School as a freshman before transferring to Yorktown. Stewart, an all-region running back, defensive back and kick returner, led the Patriots to a pair of region championship game appearances in his three seasons with the program. He rushed for 1,428 yards and 24 touchdowns as a senior. As a junior, he totaled 1,842 rushing yards, 323 receiving yards and 32 touchdowns.
Stewart went on to play defensive back at the University of North Carolina and set the school record for pass breakups in a career with 41.
Tampa Bay opens the 2018 regular season on Sept. 9 at New Orleans. The Buccaneers will host the Washington Redskins on Nov. 11 and will travel to Baltimore to face the Ravens on Dec. 16.