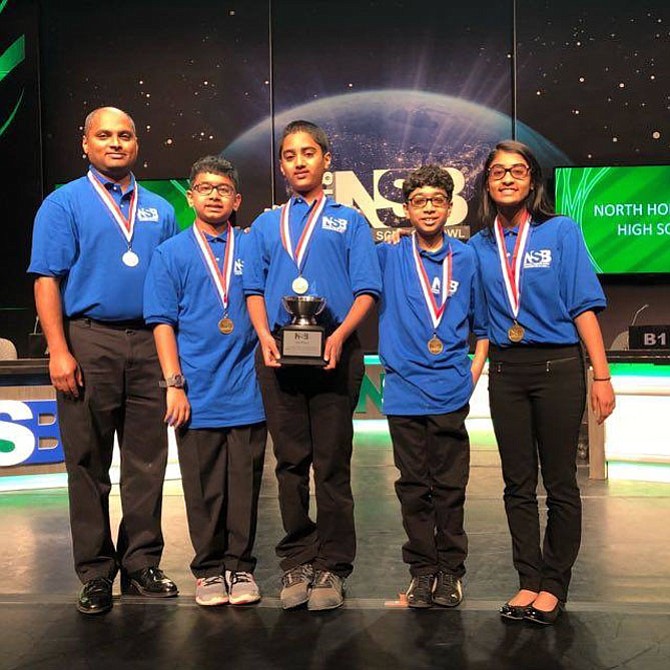 Rachel Carson Middle School won third place at the 2018 U.S. Department of Energy National Science Bowl Finals held last weekend in D.C. More than 14,000 students participated nationwide, representing more than 3,000 middle schools. The top 48 were selected to all-expense paid trip to D.C. to compete in the finals.
After enjoying the sights of D.C. for two days, on Saturday the teams went to work in a grueling, nearly 10-hour day of fast-paced questioning on numerous science subjects, including math, chemistry, physics, biology, earth science and astronomy.
Rachel Carson Middle School was undefeated in the round robin tournament, and had its only two losses at the very end of the double elimination round to the eventual first and second place teams. While those teams were primarily eighth graders, Rachel Carson Middle School was all seventh graders and has their eyes on first place next year.
Rachel Carson Middle School team members were Om Duggineni, Deccan Maniam, Srihan Kotnana and Shruti Kamasamudram. They were coached by Sudhir Duggineni.
The team took home $1,000 for Rachel Carson and the third place trophy, the first time the school finished in the top three.