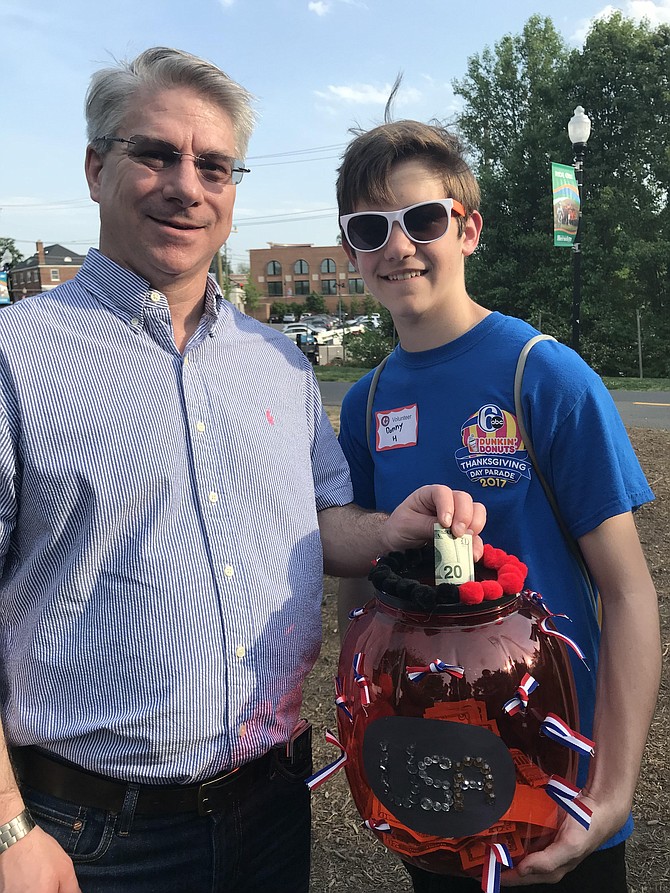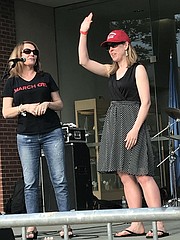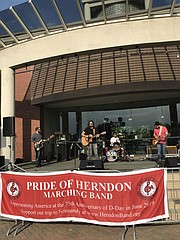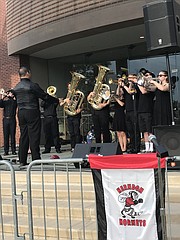 The Pride of Herndon Marching Band held their Normandy Kickoff Celebration and Benefit Concert on Saturday, May 12, with a live performance by the popular rock concert band, The 5:55. The Herndon High School Jazz Band and Saxophone Ensemble also performed.
The purpose of the benefit concert was to help raise funds to partially support expenses for the Pride of Herndon Marching Band's upcoming trip to Normandy, France where they will represent the United States at the 75th Anniversary of D-Day. Total expenses for the trip are estimated at $600,000. Costs are high due to airfare, lodging, and food for all the band members plus airfare for the band equipment, uniforms and such.
Mayor Lisa C. Merkel was one of the guest speakers at the benefit. She said, "The Herndon community is excited to be behind the Pride of Herndon Marching band once again. They are representing not only Virginia but also the entire United States at Normandy next year. We are so proud to support them."
According to the organization's Facebook page, the band will send approximately two hundred students, chaperones, and band instruments to France for the event. The Pride of Herndon comprises Herndon High School band students and Director of bands, Kathleen Jacoby.

The Pride of Herndon is supported by a group of volunteers who are actively fundraising to help send all band students to the event including those whose families have limited financial resources. "If sufficient funds are not raised, some band members may be left behind," said organizer Ken Ozkaptan.

Approximately 800 people attended the benefit Rock Concert that sought to raise $5,000 Ozkaptan said. He shared expenses and incomes were still being tallied at press time, and results were not available.

There are multiple other fundraising events coming up. The next one is a Pop Concert at HHS on June 3, 7-9 p.m., performed by Alumni and Jacob Reeves.
Vice Mayor Jennifer Baker announced at the Normandy Kickoff Celebration and Benefit Concert on Saturday, May 12, 2018, if anyone is interested in joining the band in Normandy, she is organizing a travel group. Information can be found on the band's Facebook page.
If you would like to make a difference in the community and help support the Pride of Herndon, visit herndonband.org. On the band's Facebook page is a small poster. It says, "Making a difference is not about the size of the act, but the heart that goes into it."