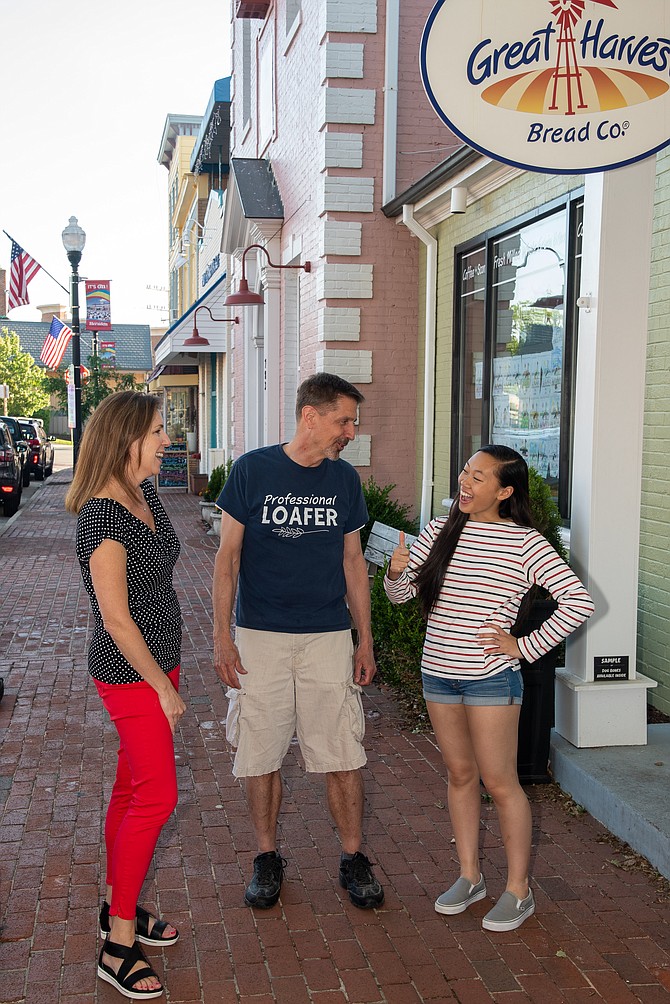 Great Harvest Bread Company presented a generous donation to Food For Neighbors, a growing nonprofit that provides nutritional support to students at Herndon High School and Herndon Middle School, among several others. This is one of many ways in which the longtime Herndon business has supported the program.
"I love having such a generous community partner for our program," said Food For Neighbors Founder Karen Joseph, who explained that the partnership began in early 2017 when Herndon High School student Tiffany Nguyen approached owner Ken Marter about setting up a "pay it forward" program, similar to many others being established at the time. Marter did not hesitate, and he made an even more charitable offer—donating a variety of breads for distribution to Herndon High School students when they receive their weekly food donations. Since then, the relationship has grown to include an ongoing collection of cash donations from customers as well as the instituting of the popular "Honey Bunny" program, which yielded the May 23 gift. During the month leading up to Easter, Great Harvest Bread sells Honey Bunnies, and for each one sold, the company donates $2 to Food For Neighbors.
Joseph plans to use the donation in support of a proposed vending machine program that would complement the current weekly food distribution. The machines would store Food For Neighbors donations, and school counselors would give select students a code to access the food. The goal is to give students easy access to food before, during, and after school hours, at Herndon High and at other key community areas where the machines would be located and maintained throughout the year. This would also help to address the need for nutrition during the summer months, when students are not in school to receive their weekly donations.
Thanks to the generosity of Great Harvest Bread Company, other local organizations, and enthusiastic volunteers, Food For Neighbors now provides weekly nutrition to more than 650 students in ten area middle and high schools. Those interested in partnering with or otherwise supporting Food For Neighbors are encouraged to visit www.foodforneighbors.org for more information.