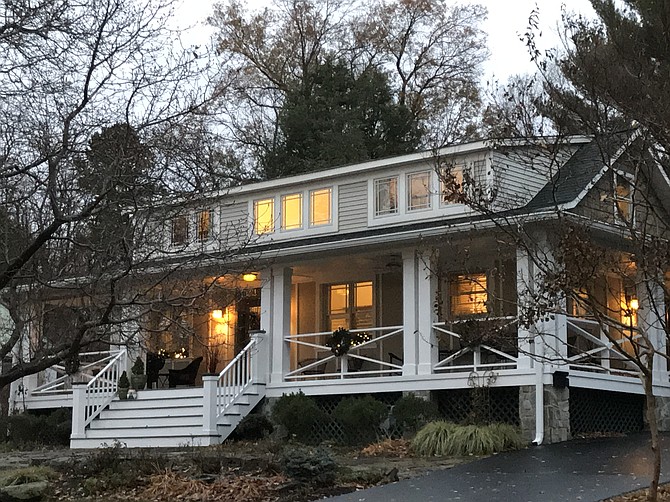 The time-honored and much-anticipated Herndon Homes Tour, a tradition debuted in 1979, allows the public an opportunity to experience firsthand some of the Town of Herndon's most festive homes decorated for the holidays, many located in the Historic District.
As in years past, we have a mix of old and new homes, including a Craftsman bungalow, a historic Victorian home and a newly built modern Cape Cod. Additionally, the bonus home was built in the late 1800s and has recently been completely remodeled. The tour will also include a rest stop at ArtSpace Herndon, 750 Center Street, featuring regionally-produced fine art and artisan works for sale, performances by holiday carolers and coffee and cookies.
Members of the Homes Tour Committee select the homes to be featured on the tour; however, requests from members of the public to have your home featured on the tour are welcomed and encouraged. The committee can be reached by emailing holidayhomestourherndon@gmail.com.
Proceeds from the tour support the many Herndon civic organization whose participation allows the Homes Tour to occur. The organizations include the Order of the Eastern Star, Herndon Historical Society, Herndon Woman's Club, Herndon Fortnightly Club and Rotary Club of Herndon.
Homes are located at 1005 Grant, 1014 Van Buren, 777 Third, 724 Grace, and 641 Oak Streets plus a Bonus Home at 751 Quincy Street. Ticket Prices are $20 and available at Herndon Florist, 716 Lynn Street (cash or check) and Herndon Community Center, 814 Ferndale Avenue (cash, check and credit).