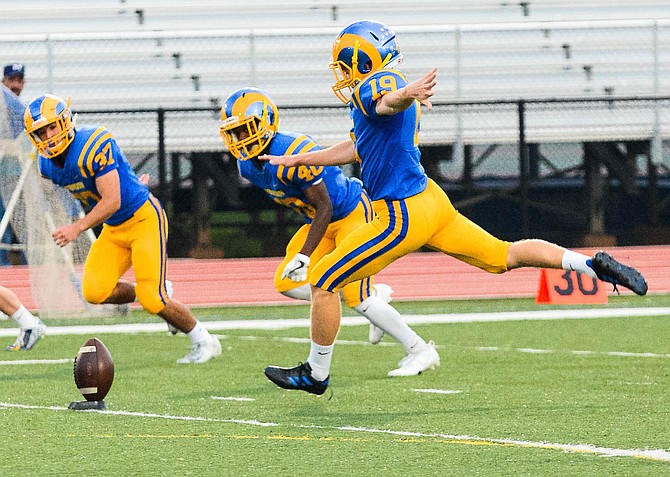 Introduced to Alex's Lemonade Stand Foundation at a football camp this summer, Senior Jacob Haynie from Robinson Secondary School is inspired to start a campaign for himself.
"I am raising money this season to donate to pediatric cancer research," says Haynie. "I am raising money because no child should have to face the hardships of fighting cancer. Every dollar I can raise to benefit research efforts will help."
Haynie has been playing on the Robinson Football team since his freshman year.
"I think it is a great way to raise money for a fantastic foundation by doing what I love to do," Haynie says.
Sharing his campaign on social media and asking the announcer to remind the crowd of his cause on Friday night lights, Haynie hopes to raise as much money as possible.
People donate to his campaign or can choose to pledge money for every point Jacob scores. For example, if someone chooses to pledge $1 for every point and he scores 50 points, then they will proceed to donate $50. Haynie has raised more than $1,000 so far this season and hopes to reach a goal of $5,000 at the end of the football season.
Haynie has set up a website on which one can donate to support the cause, which can be found on his social media as well as in the program at football games.