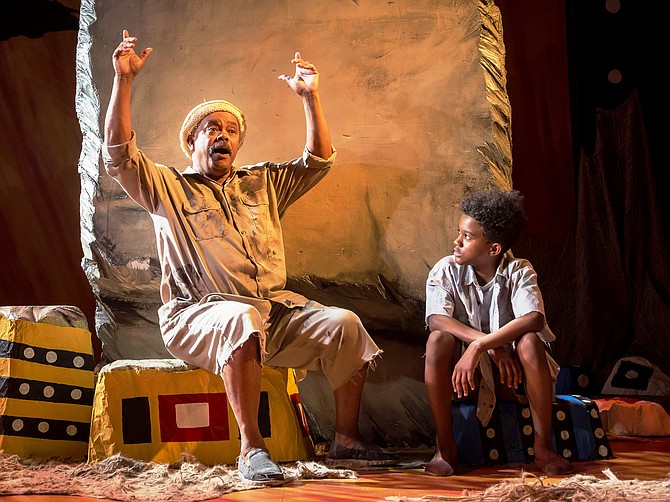 There is a sold sign on N. Royal Street, the grass sometimes is overgrown, but we are still here. You may have heard that MetroStage is moving which is true, but a lot has to happen before that move takes place. In the meantime we are still here and have opened our 2018-19 season with a very important play by the iconic South African playwright Athol Fugard, "The Painted Rocks at Revolver Creek," his most recent and possibly his last, a play steeped in South African history, yet timely, relevant and important to American audiences as well.
I encourage you to attend and support your local neighborhood theatre. We have been producing professional, acclaimed, award-winning plays and musicals for over 30 years, and we intend to continue for at least another 30. And we do it because the material we choose, whether it be classic or contemporary, play or musical, is of inherent value: intellectual, emotional, political, psychological, historic, or literary or all of the above. We have exceptional artists who commit to telling the playwright's story with truth and authenticity, and you can't ask for more than that these days.
Our tagline has always been "Off Broadway on the River's Edge," so no need to hop on Amtrak, just drive a few blocks and see something on stage that will be memorable and possibly change your life. At least that is what we believe live theatre does. And we also promise to entertain. Our actors, designers, directors and playwrights are sharing their gifts, and we want to share them with you. There is nothing like live performances experienced in an intimate communal setting, amongst friends and strangers, and strangers who may become friends be the end of the evening. Music, drama, and, of course, holiday entertainment will be on our stage for as long as the building is standing and then onward to our next adventure here in North Old Town.