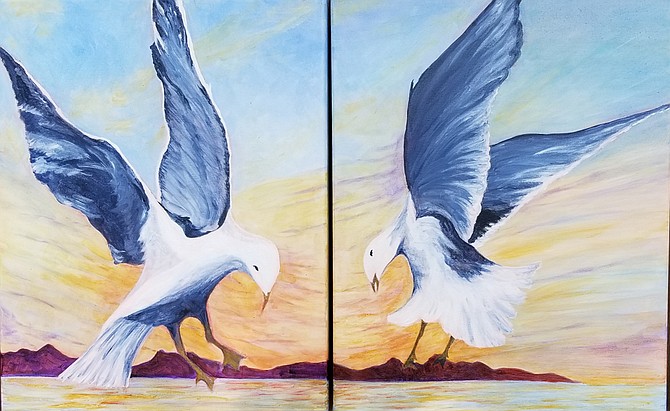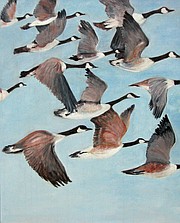 "Feathers," an exhibit of acrylic and watercolor bird paintings by Linda Jones, will be hung at Katie's Coffee House at The Old Brogue, from Oct. 2 to Nov. 2. Katie's Coffee House is at 760 Walker Road, in Great Falls Village Center.
This exhibit is in response to the artist's love of painting themes from nature, particularly birds, and a celebration of 2018 as The Year of The Bird. This recognition by The National Geographic and Audubon Societies marks the centennial of the Migratory Bird Treaty Act, which has protected and saved millions of birds since 1918, and aims to continue to do so in the future..
While up for the whole month of October, the show is also featured as part of the Great Falls Studios Annual Studio Tour, Oct. 19 - 21. The Old Brogue and Katie's Coffee House are stop E on the tour map, where you are invited to enjoy the art with your coffee or lunch.
Jones's art will also be on display during the tour at TD Bank, 9901 Georgetown Pike, at the intersection of Georgetown Pike and Walker Road. TD Bank is a major sponsor for the 2018 Studio Tour, and will host tour headquarters, venue A and studio 17 on the map. Jones will be there to demonstrate her work, and help visitors plan a tour of the other studios open around town during the weekend.
For more details and to download a tour map, visit www.greatfallsstudios.com and click on 2018 Art Tour, or contact Linda Jones at 703-442-9251.