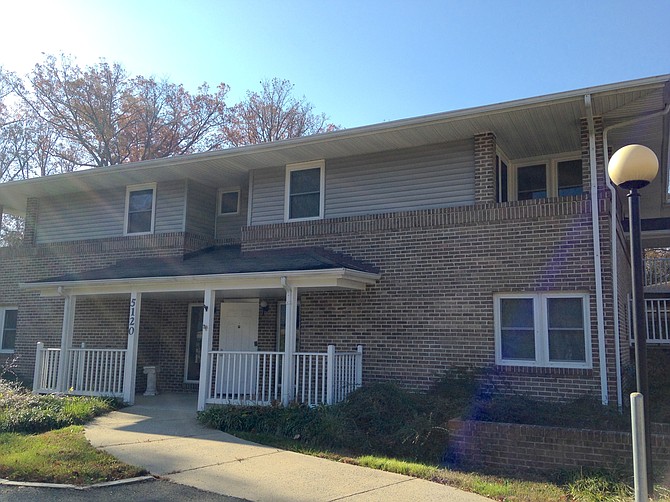 When Richard lost his sight, his long career as a handyman came to an end. What began was a journey into homelessness.
Despite his skills and dedication, blindness prevented him from continuing in the building maintenance field. As his funds ran low, Richard, who is now 58, struggled and found himself moving from shelter to shelter around the county and sleeping in other places not meant for habitation. Then he was referred to FACETS, a Fairfax nonprofit working to prevent homelessness, and resided for some time at FACETS' Linda's Gateway Woodbine House with five other men who were medically and physically vulnerable.
Linda's Gateway is a program meant to help people transition to permanent housing. Working with a FACETS case manager, residents receive budget counseling, housing location services, connection to community resources, basic needs and transportation assistance. All FACETS programs operate using a "Housing First" approach, focusing on first getting people into housing and then working with a case manager to address barriers to housing stability, career development, child care, medical assistance and other basic needs.
Working with his case manager Ruben, Richard pulled his life back together and now lives independently in his own apartment through FACETS' permanent supportive housing program. He is still helped by Ruben, who checks in with him and makes sure he can get to medical appointments and is hopeful and more confident.
With the second largest homeless population in the region, homelessness is a real problem in the Fairfax County-Falls Church community where nearly 1,000 people are homeless. A majority of these are in working families with children. Some like Richard are single and also facing challenges. FACETS connected nearly 400 single adults with life-saving services last year.
Richard will be joining several other FACETS' clients to share his courageous story about overcoming homelessness at FACETS' Hope in Bloom Breakfast. The free event on April 25 at 7 a.m. at Fairview Park Marriott provides an opportunity to learn more about neighbors in need and meet fellow community members who are helping end homelessness in the region. Attendees will be uplifted and inspired and discover how we can ensure everyone has a place to call home in our county.
If you have an interest in learning more about the effects of poverty in Fairfax County, we encourage you to join us along with other community, business and political leaders at this 8th annual breakfast. Register at www.FACETSCares.org.