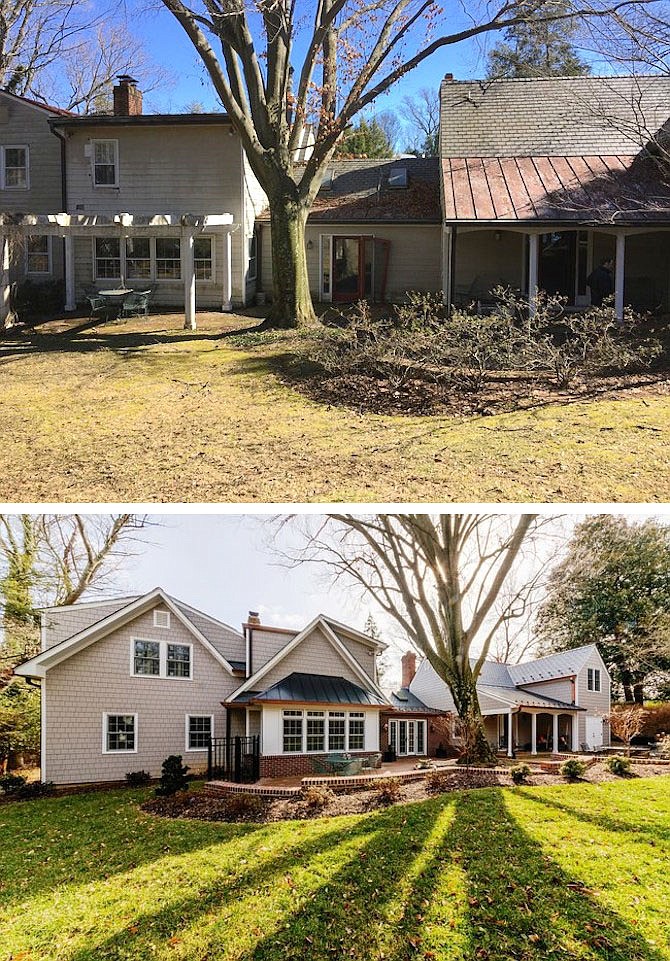 The National Association of the Remodeling Industry (NARI) Metro DC Chapter named Daniels Design & Remodeling, in Fairfax, 2019 Capital Contractor of the Year winner in the Residential Exterior Over $200,000 category of its annual awards competition at their "Evening of Excellence" held in February at the Westwood Country Club in Vienna.
Contractors from the Metro DC area vie for Contractor of the Year Awards each year. Judging is based on problem-solving, functionality, aesthetics, craftsmanship, innovation, and degree of difficulty by an impartial panel of industry experts. NARI Metro DC named 84 Capital Contractor of the Year winners from the 2019 competition, with 12 team members. Several Capital CotY winners were also named NARI Regional winners and will advance to the final competition of being named a National winner.
Each year, NARI Metro DC presents Capital CotY awards to members who have demonstrated outstanding work through their remodeling projects. The entries of this year's competition totaled more than $26 million worth of remodeling projects.
Daniels Design & Remodeling has created award-winning remodeling projects in the Northern Virginia area for more than 20 years. The boutique architectural home remodeling firm consistently wins awards, such as COTY (Contractor of the Year), Best of Houzz, Angie's List Super Service, Guild Quality, Virginia Living Top of the Trades & Best of Virginia awards and many others, for both the customer service provided as well as their pioneering designs.
Some of the projects homeowners look for (illustrated in photos above) include: Improving the curb appeal of their home, enhancing the space of their breakfast room area, and enlarging their kitchen, which necessitates the exterior addition and renovation. They wanted minimal maintenance and maximum sustainability. The firm added square footage to the existing structure at the home's rear exterior, solved water drainage issues, and improved the aesthetic look of their home —especially in the rear portion. Daniels Design & Remodeling replaced all visible exterior finishes of the house except for the brick fireplace, including windows, garage door, siding, cornice, paint, shingles, gutters and light fixtures to durable and low maintenance products. They changed the rooflines to enhance the aesthetic of the rear of the house, to match the style and detail in the front.
Visit Daniels Design & Remodeling at www.danielsremodeling.com, or reach them by phone at 703-239-2700.