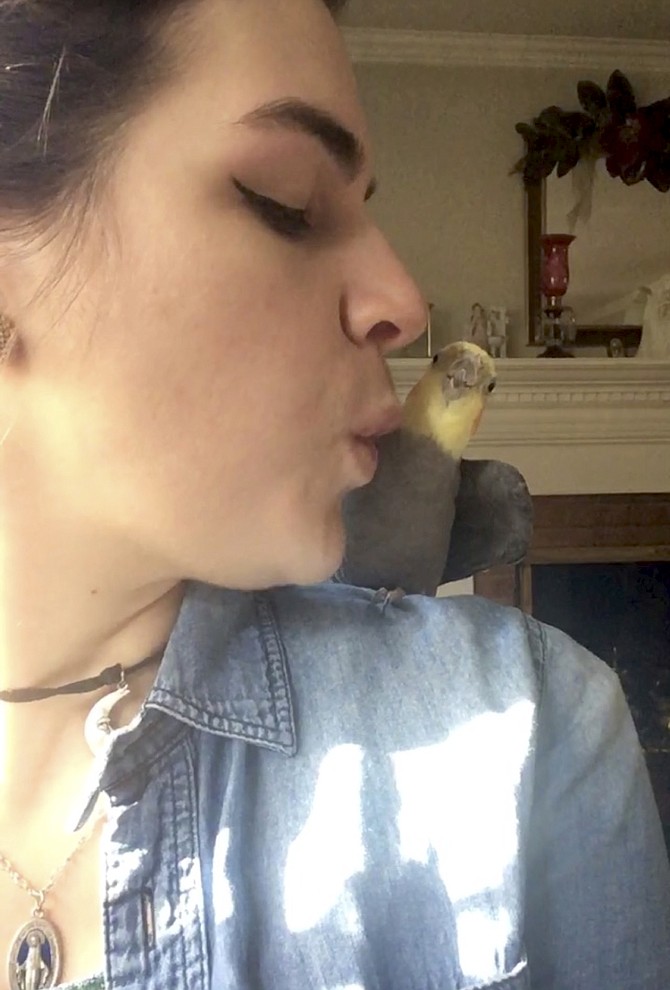 Christy Pennington of Arlington shares her strong relationship with Marcus, her pet bird: "I've heard many people say to me that just because a bird is not a cat or dog, it does not have a strong personality. Living my life with Marcus for the last 15 years has proven all of those people wrong.
"Marcus, my gray cockatiel, is my tiny loud puppy with wings. Every day when I come home from a 12-hour shift at the hospital, Marcus comes flying out of his cage and jumps directly on my head. He sings me a sweet song that he has created from hearing the repetitive sounds of me making kissy noises at him.
"Marcus has a deep affinity for people (and eating spinach), always loves to make new friends, and is an avid fan of getting his head scratched. He loves taking trips outdoors in his cage to soak up the sunlight, just as much as he loves to cuddle up on the couch with his family.
"Marcus also has a deep understanding of emotions, and knows when you need a friend. Countless times have I been laying in my bed, just needing to take some time to myself, and I would find Marcus resting comfortably on my pillow, sitting right next to my head.
"In this picture you can see a classic aviary sign of the true love that birds are capable of. Well Marcus usually has his wings flap at his sides at rest, in this picture he is portraying what is called heart wings. Heart wings is when a cockatiel will slightly elevate his wings above his body, making the wings appear in the shape of a heart when seen from behind. It is a true sign that a bird is not only comfortable with you but is happy to be in your presence.
"I am always grateful to have Marcus in my life, knowing that he is well past his average lifespan for a bird of his species. Every day we spent together I know is an extra gift. I am always grateful to him and will always love him."