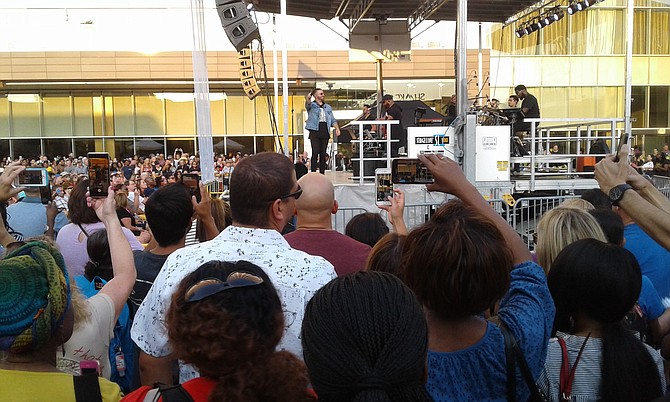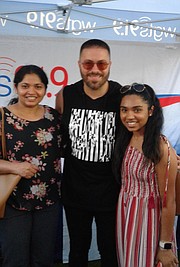 "I've never had a song this big in my career," admits former "American Idol" contestant Danny Gokey on a Friday afternoon during a live radio interview before his sound check at Tysons Corner Center.
Gokey's latest hit song "Haven't Seen It Yet" has an inspirational message.
"I'm getting a lot of great feedback on this record," Gokey said before his free concert July 26 at Tysons Corner Center. The song, he explained, came out of a writing session on a day Gokey felt frustrated by things that didn't happen in his life the way they should.
"Disappointment can take the wind out of your sails," Gokey said. "We have to trust God," to set us on a path toward something better. In 2008, Gokey lost his first wife, Sophia, to complications from surgery for congenital heart disease, according to online reports.
She liked a hit television reality show called "American Idol" and encouraged her husband to compete. Following her death, Gokey channeled his grief into an audition that led to competition and a spot in the final round. Gokey placed third in 2009 behind Adam Lambert and the singing contest's eighth season winner Kris Allen.
Within a couple of hours, the outdoor space on the plaza at Tysons Corner Center was filled with hundreds of people of all ages on a warm summer evening July 26. The audience stretched from the shopping mall entrance to the Vita luxury apartment building.