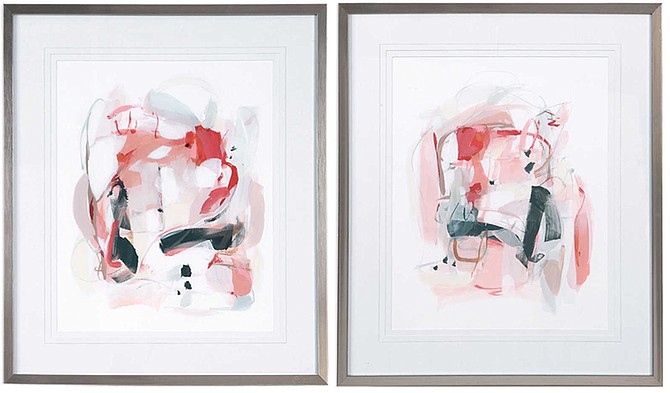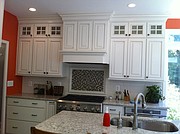 A breeze of warm air to heat the winter chill is how some designers are describing one of the trendiest colors on tap for this year. "Living Coral" was selected as the 2019 Color of the Year by the Pantone Color Institute, the self-described global authority of color. It's a shade that is expected to have a prominent presence in interior design, home accessories and fashion this year.
"It works well with most of the foundation colors everyone has in their homes including white, taupe, gray, and brown," said designer Amanda Mertins of Patina Polished Living in Alexandria. "If you choose to paint, it can help to brighten a space lacking natural light."
Described as a nurturing color that can be found in nature, Living Coral is a shade of orange with a golden undertone. "It can be used as a wonderful accent color," said Mertins. "Introduce it with artwork, toss pillows, rugs and throws."
Life-affirming and reminiscent of coral reefs, Living Coral is credited with the ability to breathe life into any space in one's home. "[It's] is vibrant, energizing shade … that can be incorporated as a light accent or bold statement in both a kitchen or bath," said designer Natalia Fabisiak of Nicely Done Kitchens and Baths in Springfield. "As the timeless trend of white kitchens continues, Living Coral offers the perfect pop of color an all-white kitchen may need."
"Coffee mugs, dish towels, trays and trivets are an easy and inexpensive way to introduce the trending color of the year into your kitchen," added Fabisiak.
Home accent pieces are the way that designer Julie Ackerman of Home Polish in Bethesda recommends using the Pantone pick. "Dishware, serveware or decorative accent pieces and porcelain figurines, like those by Herend are a great way to incorporate Living Coral into your home," she said.
For a more long-term commitment, Fabisiak says, "In a bathroom, Living Coral can be used as a wall color that can be easily paired with neutral tile and fixtures. If painting the walls is too drastic, bath accents like coral towels or a rug can brighten up the space beautifully as well.
In announcing the selection, Leatrice Eiseman, executive director of the Pantone Color Institute, said, "Color is an equalizing lens through which we experience our natural and digital realities and this is particularly true for Living Coral. With consumers craving human interaction and social connection, the humanizing and heartening qualities displayed by the convivial Pantone Living Coral hit a responsive chord."
Each year, the Pantone Color Institute makes a prediction about the color that will be on trend for the upcoming year. The selection process, which takes about nine months, has color gurus at Pantone spanning the globe, taking note of the trends in industries that run the gamut from ranging from film and entertainment to art and interior design.