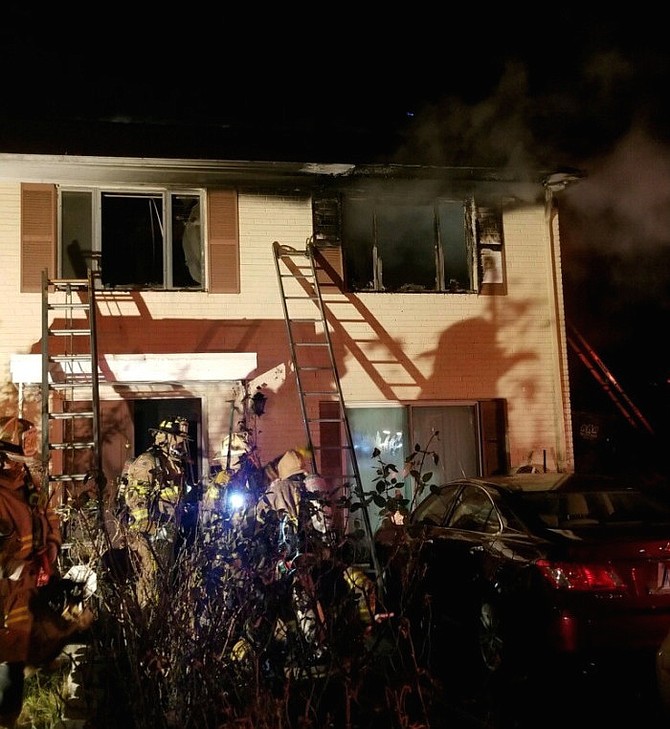 On Monday, Jan. 7, at 8:19 p.m., fire units were dispatched for a reported house fire in the 6300 block of Hibbling Avenue in the Springfield section of Fairfax County.
Units arrived on scene of a two-story, single family home with heavy fire showing on the second floor. Crews quickly extinguished the fire. There were no reports of civilian or firefighter injuries.
There were sixteen people in the home when the fire occurred. The fire was discovered by an individual who called 9-1-1. All persons self-evacuated prior to fire department arrival. The home had working smoke alarms, which sounded after the fire was discovered.
Fire Investigators determined that the fire was accidental in nature and started in a second floor bedroom. The cause of the fire was an electric event involving several electrical items plugged into a power strip that was plugged into a multiplug.
Two occupants were displaced due to the fire. Red Cross assistance was offered and declined by the occupants. Damages as a result of the fire were approximately $93,750.