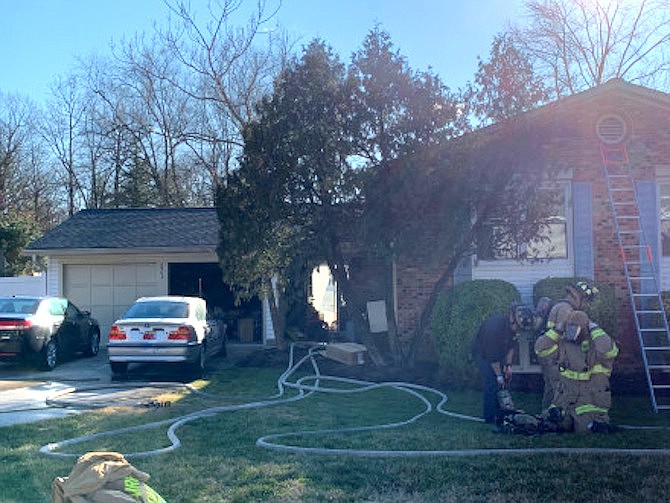 On Wednesday, Jan. 1, at approximately 1:39 p.m., units responded for a reported house fire in the 8900 block of Applecross Lane in the Springfield area of Fairfax County.
Units arrived on the scene of a split-foyer, single-family home with smoke visible from the roof. Crews quickly located and extinguished a fire in the kitchen. No reported civilian or firefighter injuries.
Two adult occupants were home at the time of the fire. One occupant was in the kitchen cooking and discovered smoke coming from the oven. The occupant attempted to extinguish the fire but was unsuccessful. Both occupants self-evacuated prior to fire department arrival. There were no working smoke alarms in the home.
Fire Investigators determined that the fire was accidental in nature and started in the kitchen behind the oven. The cause of the fire was an electrical event involving wire supplying power to the oven/stovetop.
Two occupants were displaced because of the fire. Red Cross assistance was offered but declined. Damages as a result of the fire are approximately $93,750.