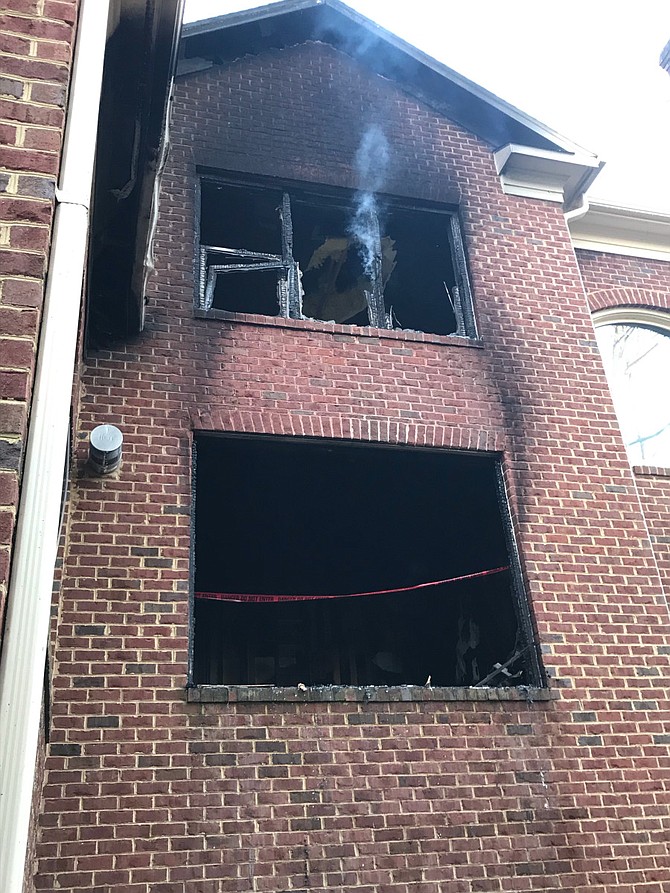 On Monday, Feb. 4, at approximately 4 p.m., units from Fairfax County Fire and Rescue, the City of Fairfax Fire Department, and Prince William County Fire and Rescue were dispatched for a reported house fire in the 7000 block of Balmoral Forest Road in Clifton.
Units arrived on scene to find a two-story, single family home with smoke showing from the roof line and front door. Crews found a fire on the first floor with extension into the second floor and attic. One dog was rescued by firefighters. There were no civilian injuries. One firefighter was transported to an area hospital for evaluation.
Two occupants were home at the time of the fire. One occupant smelled smoke and discovered a fire in the den. The occupant attempted to extinguish the fire while the other called 9-1-1. Both occupants safely evacuated the home prior to fire department arrival. Smoke alarms sounded after the fire was discovered.
Fire Investigators determined the fire was accidental in nature and started in the first-floor den. The cause of the fire was an overloaded power strip.
Red Cross assistance was not needed. Damages as a result of the fire were approximately $125,000.