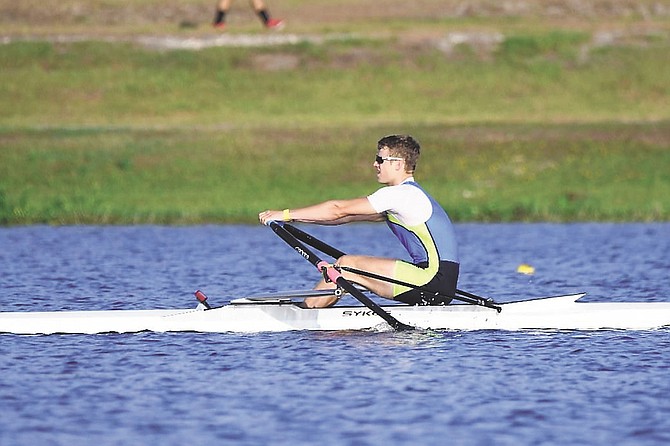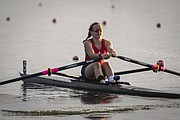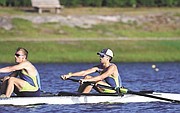 Four local high school rowers representing Potomac Boat Club and Resilient Rowing traveled to Sarasota, Fla. to compete at US Rowing's Youth National Championships, which was held June 6-9. Sarasota is the site of a world-class rowing facility that hosted more than 400 entries from 150 clubs across the nation. To be eligible to compete in this regatta, rowers had to qualify at one of ten regional regattas by placing in the top three. Rowers faced hot humid weather conditions that approached 100 degrees and stiff competition from the nation's best high school rowers.
Christian Ortmann, a Loudoun Valley High School senior racing for Resilient Rowing, competed in the Men's single event. He placed eighth in the time trials on Sunday, advanced to the semi-finals where he placed fifth, which sent him to the B finals on Sunday. He finished fifth in the B finals which puts ranks him 10th in ranked country in the single. Ortmann will row in college next year at Wisconsin.

Annika Gromek, a junior at Madison High School, raced for Potomac Boat Club in the women's single. She placed fifth in the time trial, second in the semi-final, and fifth in the final. Competition was fierce as other athletes in her event have competed internationally. The finals were dominated by seniors and she finished as the fastest junior single sculler in the country.

Resilient Rowing also fielded a pair, which is rowed by two people each using one oar. It is one of the most difficult boats to row. Andrew Jones and Connor Gladieux, both South County High School seniors, finished sixth in the time trials, second in the semi-finals, and sixth in the final. Jones and Gladieux will row at Yale and US Naval Academy, respectively.