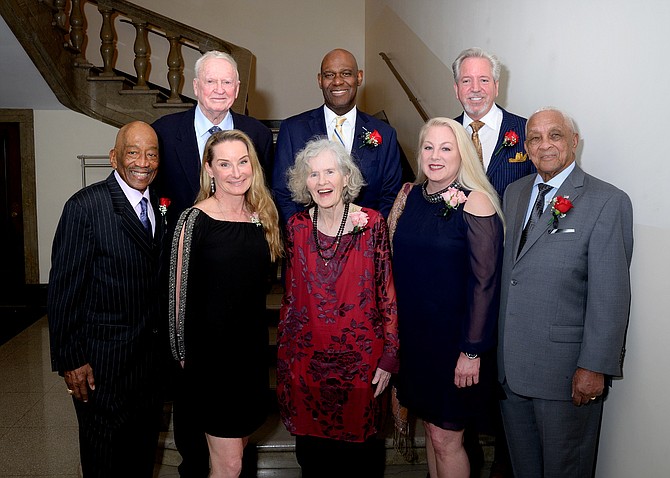 More than 300 attendees turned out as the Living Legends of Alexandria organization honored its newest members at the 12th annual Meet the Legends reception March 14 at the George Washington Masonic National Memorial.
The class of 2019 Legends includes Ronal Butler, Brooke Sydnor Curran, James Henson, Jane King, Capt. Eugene "Red" McDaniel, Lawrence "Robbie" Robinson and Jason and Loren Yates.
The reception, sponsored by Jimi Page and Page Global, Inc., featured entertainment by members of the George Washington Middle School orchestra and catering by "Mango" Mike Anderson's Home Grown Restaurant Group and Alexandria Cupcake. NBC4's Julie Carey served as Master of Ceremonies.
The nonprofit organization, founded in 2007 by Nina Tisara, honors individuals who have significantly impacted the quality of life in Alexandria. See www.AlexandriaLegends.org.