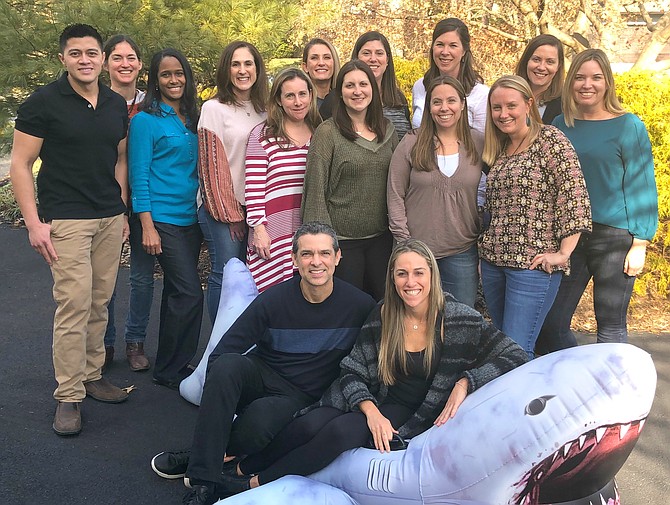 Potomac mom, entrepreneur and self-professed expert "Deal Finder" Jamie Ratner and her husband Brian Ratner are hoping to expand CertifiKID, the website Jamie Ratner started to help parents, friends and caregivers find deals on children's activities and family entertainment.
Jamie Ratner launched CertifiKID in 2010, and now, it is a $5M-plus per year business, according to a press release. The company has also expanded to other major markets across the country, including Chicago, Los Angeles, and Atlanta and are now ready to go nationwide.
The Ratners decided to go on Shark Tank, seeking a deal with one or more of the Sharks for capital and expertise to more rapidly scale the business nationwide.
"We want CertifiKID to be the go-to resource for parents all over the country looking for affordable activities and entertainment for their kids, no matter where they live," Jamie Ratner said.
"The safe and comfortable approach for us would be to keep doing what we're doing," Brian Ratner said. "We don't need a Shark's investment to continue to grow and be successful, as we've built a phenomenal business. However, we recognize that the business is at a point now where a strategic partnership with the right Shark could be the gasoline to our flame and help us reach our potential much more quickly."
The Ratners said the process of getting on Shark Tank was intense; they started the process last June.
"There wasn't a guarantee you would get called and once you do, there is no guarantee they will use [your episode]," Brian said. "That was difficult."
According to Wikipedia, a 45-minute to one-hour taping for Shark Tank gets edited down to 10 minutes.
The Ratners traveled to Los Angeles for the filming in December, taking along their two children, Noah, 11, and Lila, 10, Jamie's parents, her father Gary is CFO, and CertifiKID COO, Amie Morville and her daughter, who all appear on the show.
Family is a focus for the Ratners and their business.
"While the few deal sites that remain in the space continually expand their offerings, we remain focused on the family market. Parents come to our site because they know they are not going to have to wade through an overwhelming number of deals that don't apply to them to find what they're looking for," Jamie Ratner said.
Jamie Ratner said taping the show was one of the most nerve-wracking and exciting experiences of her life.
"It was so exciting, we had no idea what to expect," Jamie Ratner said. "I'm not normally a hand holder, but I had a death grip on Brian's hand to try to keep myself from shaking. It's definitely an experience I'll never forget."
She said the most popular searches on the site are for indoor play spaces, amusement parks and summer camps. A local business that is popular is Rent a Chicken Coop, located in Potomac, she said.
"We feel tied to the community," Brian Ratner said. "We pride ourselves with finding 'diamonds in the rough'."
The Ratners can't comment on whether they made a deal with one of the Sharks. It is a secret they and their children have had to keep since taping the show last September.
The secret will be revealed on ABC TV when Shark Tank is aired April 7 at 10 p.m.
To celebrate the event, CertifiKID will be holding a watch party for family, friends, and business partners on April 7 at Badlands, 5200 Randolph Road, Rockville.
To learn more about CertifiKID, visit https://www.certifikid.com.
The website name in this article was corrected April 1, 2019.