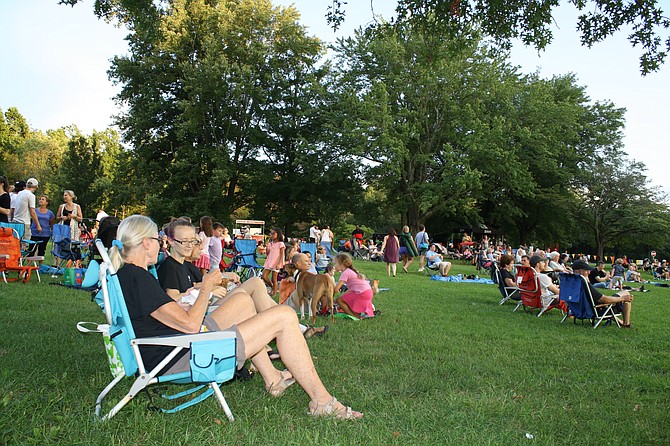 The summer is coming. Here's a look ahead to activities this summer so families and residents of Springfield and Burke can make plans:
Bike To Work Day
On Friday, May 17, Commuter Connections and the Washington Area Bicyclist Association is celebrating bicycling as a clean, fun, and healthy way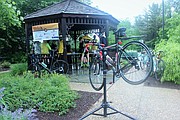 to get to work. Be one of the first 20,000 to register and attend this free event, and receive a free T-shirt, refreshments, and be entered into a raffle for a new bicycle at the selected pit stop. For Springfield bicyclists, the pit stop will be in the Walker Avenue gazebo like in previous years.
Memorial Day Wreath Laying Ceremony
On Friday, May 24, at 11:30 a.m., the Greater Springfield Chamber of Commerce Veterans Committee is holding a Memorial Day Wreath Laying Ceremony to honor and celebrate Veterans in the Greater Springfield Area. This event is outdoors at the American Legion Post 176, 6520 Amherst Ave., Springfield. Everyone is welcome.
Farmers Markets
The Fairfax County Farmers Markets are open across the County with 10 farmers markets, under the Fairfax County Park Authority. By providing access to locally grown foods, the farmers market program strives to improve the health of Fairfax County citizens, support local food producers, and protect the environment. Markets in the Springfield/Burke area include:
Wakefield, Wednesdays from 2 p.m. - 6 p.m. through October 30, at Wakefield Park, 8100 Braddock Road
Kingstowne, Fridays from 4 p.m. - 7 p.m. through Oct. 25, in the Giant parking lot, 5870 Kingstowne Towne Center
Burke, Saturdays 8 a.m. – Noon, through Dec. 21, in the VRE parking Lot, 5671 Roberts Parkway
Lorton, Sundays, 9 a.m. - 1 p.m. through Nov. 17, VRE parking lot, 8990 Lorton Station Blvd.
https://www.fairfaxcounty.gov/parks/farmersmarkets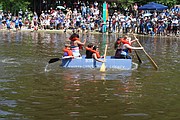 Springfield Days Festival
Weekend of June 1, there will be activities celebrating the community of Springfield. The event kicks off Saturday morning, June 1, with the car show in the Legion parking lot on Amherst Avenue. Later that day, from noon-5 p.m., Springfield Town Center will host the Taste of Springfield Festival featuring food, exhibitors, entertainment and live music. On Sunday, June 2, Lake Accotink Park will host the locally famous Cardboard Boat Regatta.
Lee District Nights
As part of the Fairfax County Concert Series, there are concerts scheduled at the amphitheater in Lee District Park this summer on Wednesdays starting at 7:30. On June 26, The Fabulous Hubcaps are playing, followed by The Nighthawks on July 3. Lee District Park is at 6601 Telegraph Road near Rose Hill.
Workhouse Arts Center Fireworks
On Saturday, June 29 from 5 – 10 p.m., the Workhouse Fireworks will "illuminate the Northern Virginia landscape in an expertly-choreographed display of pyrotechnic light and thunder. Launched from the historic, 55-acre campus, the region's largest pre-Independence Day fireworks show celebrates the history of the nation and honors the courage and sacrifice that have made America a beacon of hope and freedom around the world. A nearly 30-minute fireworks show follows the Rizer Pavilion musical performance by the US Navy Band Sea Chanters."
Springfield Nights
Concerts on the lawn at Burke Lake from July 10 - Aug. 14, every Wednesday at 7 p.m.
National Night Out – Aug. 6
National Night Out is an annual community-building campaign that promotes strong police-community partnerships and neighborhood camaraderie to make neighborhoods safer, more caring places to live and work. Millions of neighbors take part in National Night Out across thousands of communities from all fifty states, U.S. territories and military bases worldwide on the first Tuesday in August. Neighborhoods host block parties, festivals, parades, cookouts and various other community events with safety demonstrations, seminars, youth events, visits from emergency personnel, exhibits and more. https://natw.org/
Paving
It's not all fun and games this summer though, the winter weather has caused a few potholes on area roads so paving plans are underway.
As part of the Virginia Department of Transportation's summer paving schedule, VDOT is paving the I-495 Outer Loop from just prior to Route 50 (mile marker 49.73) to the Springfield Interchange (stopping a little short of the bridge over I-395). It started back in November, stopped in mid-December for the winter, then resumed in early April. It's scheduled for completion in mid-August.